We haven't addressed safety for farmers in the past but realize that with planting season just around the corner, it's an important topic.
Farming is a potentially hazardous profession. Farmworkers are exposed to a variety of safety hazards ranging from environmental hazards to vehicle rollovers, heat exposure, falls, equipment related injuries, grain bin accidents, chemicals and more.

There are some precautions that can be taken to increase safety. Here are a few hazards and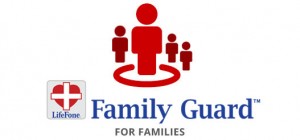 ways to maintain greater safety.
Heat Related Illnesses
Spending the day in the sun, exposed to hot and humid conditions, can result in heat illness. Often the signs of heat exhaustion creep up slowly and before a person is aware. Common signs of heat exhaustion include:
Fainting
Fatigue
Headache
Nausea, vomiting or diarrhea
Dizziness or Confusion
Dehydration
To prevent heat related illnesses, remember to drink water at least every 15 minutes, even if you aren't thirsty. It's also wise to take breaks and rest and grab some time in the shade. Yes, rest and shade seem less productive but your health is more important.
Equipment Injuries
Farmers and field workers often use cutting tools, hoes, work on ladders, use equipment like welders and power tools. When used improperly or carelessly, these can cause serious injuries. Here are a few basic tips:
Be sure that your shop is well-lit and has clear walkways to avoid trips and falls.
Wear protective gear such as goggles and gloves.
Make sure that your clothing has no loose ends or strings that might get caught in machinery.
Power tools should be properly grounded and in good working condition. Ensure that the cords are not frayed.
Grain Bins and Silos
These innocent-enough looking structures are more dangerous than you might think. Farmers can be exposed to suffocation or possibly become engulfed in the grain as well as exposure to grain dust and the possibility of explosions.
Suffocation can occur when a worker becomes buried, or engulfed, by moving grain. Moving grain acts like "quicksand" and can bury a worker in seconds. "
Make sure someone knows you are entering a grain bin and never go in alone. What seems like a quick job of moving grain about can become a serious situation.
Tractor Safety
Tractors, harvesters, loaders, chain saws, and yes, even squealing pigs, are all typical farm noises that can result in noise-induced hearing loss. When possible, wear ear protection.
Noise isn't the only hazard related to tractor use.
"KNOW" your tractor. If it's new, or since it's been idle for a few months, familiarize yourself with its operation.
Never allow passengers unless there is a seat inside the cab specifically for that purpose.
Never walk away from a tractor whose engine is running.
Avoid loose-fitting or torn clothing.
Though it seems like a no-brainer, be careful when mounting or dismounting. Many workers have experienced wrist, arm, hip, leg and ankle injuries just getting on or off the tractor.
Use a SMV (slow moving vehicle) emblem if you're driving on highways or gravel roads.
This certainly isn't an exhaustive list of the potential dangers associated with farming. While a very vital part of our economy, it is also a very rewarding profession for those who work on the estimated 2.2 million farms in the U.S.
LifeFone offers Family Guard, a mobile app that can be especially useful for our nation's farm workers. With Family Guard, you can monitor the real-time location for up to three family members. It's also a great device in the event of an injury. By simply pushing the app's panic button, the user will be connected to the call center, where LifeFone's professional operators are ready to assist 24/7. When you're working alone in a field, a serious injury or illness can happen at any time yet you might not get assistance for hours. With Family Guard, you're protected at all times.