At-Home Cellular
With Optional Fall Detection
At-Home Cellular
With Optional Fall Detection
Plans starting as low as


$30.95

/ mo
on annual plan.
Buy Now
or call to order
1-800-331-9198
LifeFone Medical Alert Service - Our in-home system is designed to give you independence and safety in your home. It works without a landline using AT&T's Cellular Network (it works with our cell phone service, not yours). In any kind of emergency, this 24/7 service Saves Lives When Seconds Count®. It has a signal range of up to 1,300 ft. from the base unit with an enhanced 32-hour backup battery if you lose power. Batteries for the personal help buttons and base unit are silently monitored in our call center. The personal help button has a superior signal range. The base unit has a highly sensitive microphone, ideal for anyone who may be hard of hearing. For only $5 more per month you can add LifeFone's Fall Detection pendant to your system.
30-day Money Back Guarantee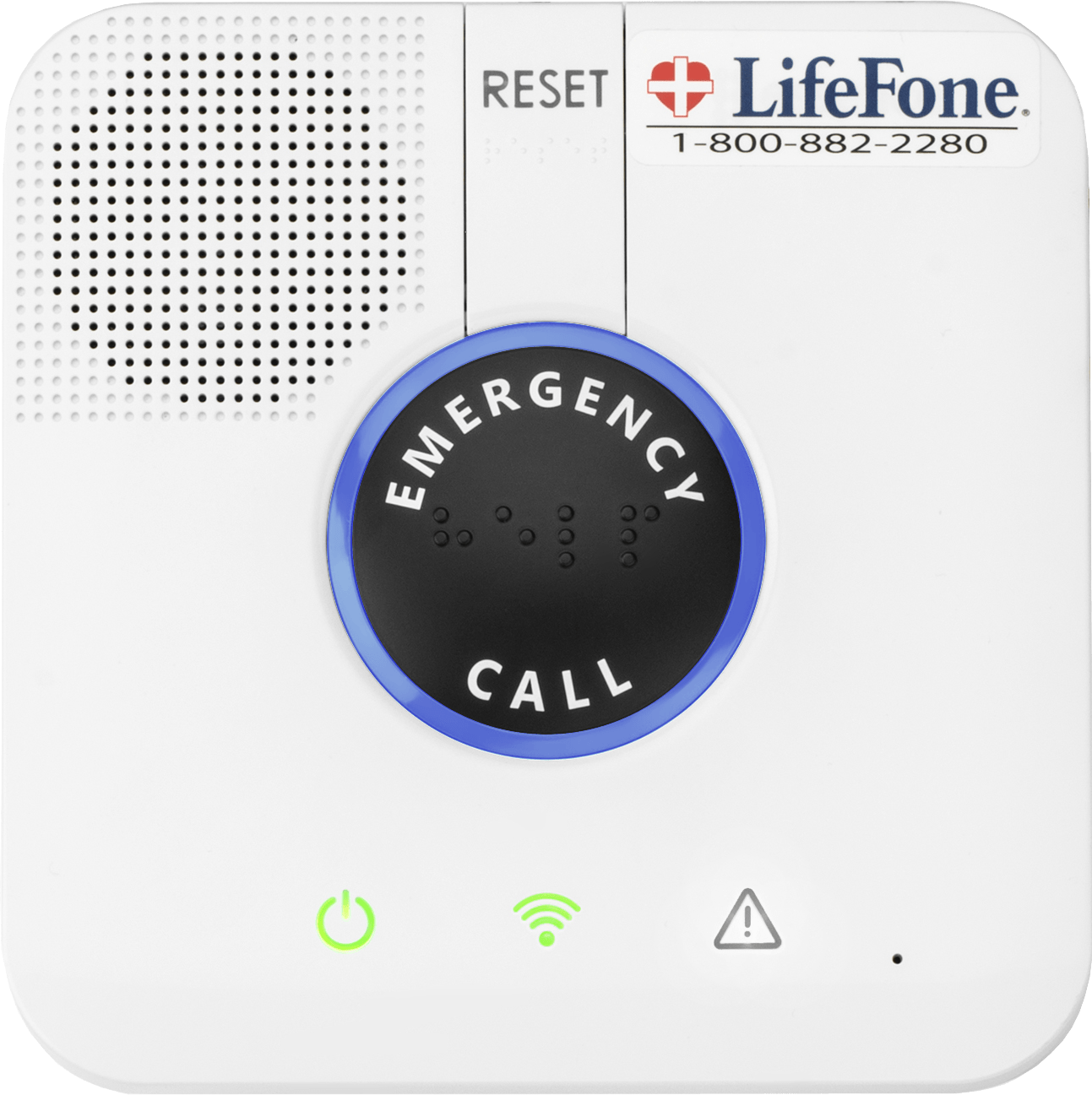 At-Home Cellular Base System
We are ready to assist you with the most
up-to-date technology
Clear and Loud 2-Way Speaker
The personal emergency alert
system's built-in, high-output speaker
and ultra sensitive microphone allows
crystal clear 2-way communication
during an emergency.
24/7 Professional Care Assistance
LifeFone's professional Emergency Care Agents are
on call 24 hours a day, 365 days a year -- reducing
concerns about personal safety and helping to
ensure early intervention and allow seniors to remain
independent in their own homes
Long-Lasting Battery Back-Up
Strong Signal Strength
Emergency Trouble Indicator
Clear and Loud 2-Way Speaker
24/7 Professional Care Assistance
Long- Lasting Battery Back-Up
Strong Signal Strength
Emergency Trouble Indicator
Call Now to Get Started 1-800-331-9198
How It Works
Summon Help
Press the personal help button on your pendant,
wristband or wall-mounted help button. A signal
is sent to a small base unit in your home, and then
to the LifeFone monitoring station.
Get Started
Immediate Assistance
Your personal Emergency Care Instructions are
displayed to the LifeFone Care Agent, who summons
help for you. LifeFone will stay in contact until the
medical emergency is over
Get Started
Help Comes to You
LifeFone dispatches your local EMS or a loved one,
depending on your situation and personal preferences.
We notify your designated family, friends and physicians
according to your Emergency Care Instructions.
Get Started
Nationwide Cellular Coverage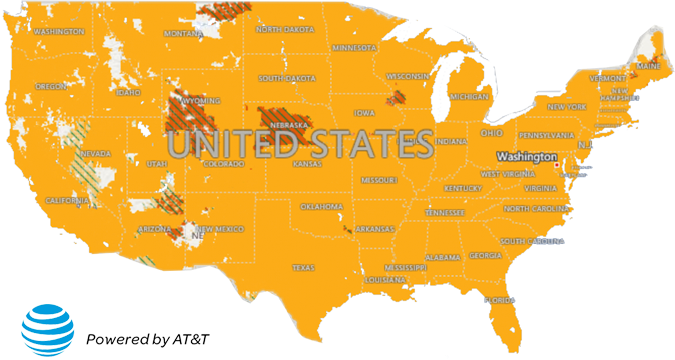 Works with our cell phone service, not yours. In fact, you don't need any type of phone service in your home to have this nationwide emergency response service protection available 24/7. Uses AT&T's Nationwide cellular service.
The system is both UL and FCC certified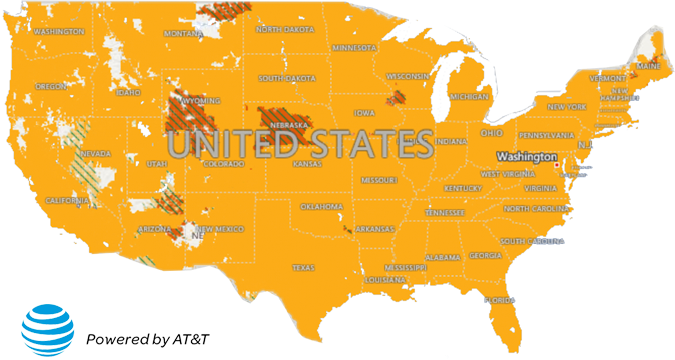 At-Home Cellular System Overview
At-Home Cellular System Features
Personalized Emergency Care Instructions
Our unique Emergency Care Instructions allow subscribers
and their family members to customize our response to fit
their specific needs. Your LifeFone Care Agent will help you
design the right plan for your needs and as your situation
changes so will your Emergency Care Instructions.
LifeFone Moves With You
The LifeFone system can easily move from one location
to another, whether you relocate for a week or a season.
A simple call to our emergency response center is all it
takes to reactivate your system in your new location.
Medical Alarm Technology
LifeFone's high-tech two-way voice base unit
allows you to activate the system anywhere in
your home up to 1,300 feet from the base unit
Nationwide 4G LTE Cellular Coverage
Works with our cell phone service, not yours.
You don't need any type of phone service in your home
to have this emergency response service protection.
Uses our AT&T service plan: View Coverage
100% Lifetime Warranty
Every LifeFone unit is backed by our
warranty and your LifeFone equipment
will be quickly replaced at no charge
Waterproof Help Button
LifeFone's small, lightweight help button is easy
to use, and is monitored by the LifeFone
Response Center 24 hours a day. The simple help
button can be worn as a necklace or wristband,
and there are never any batteries to change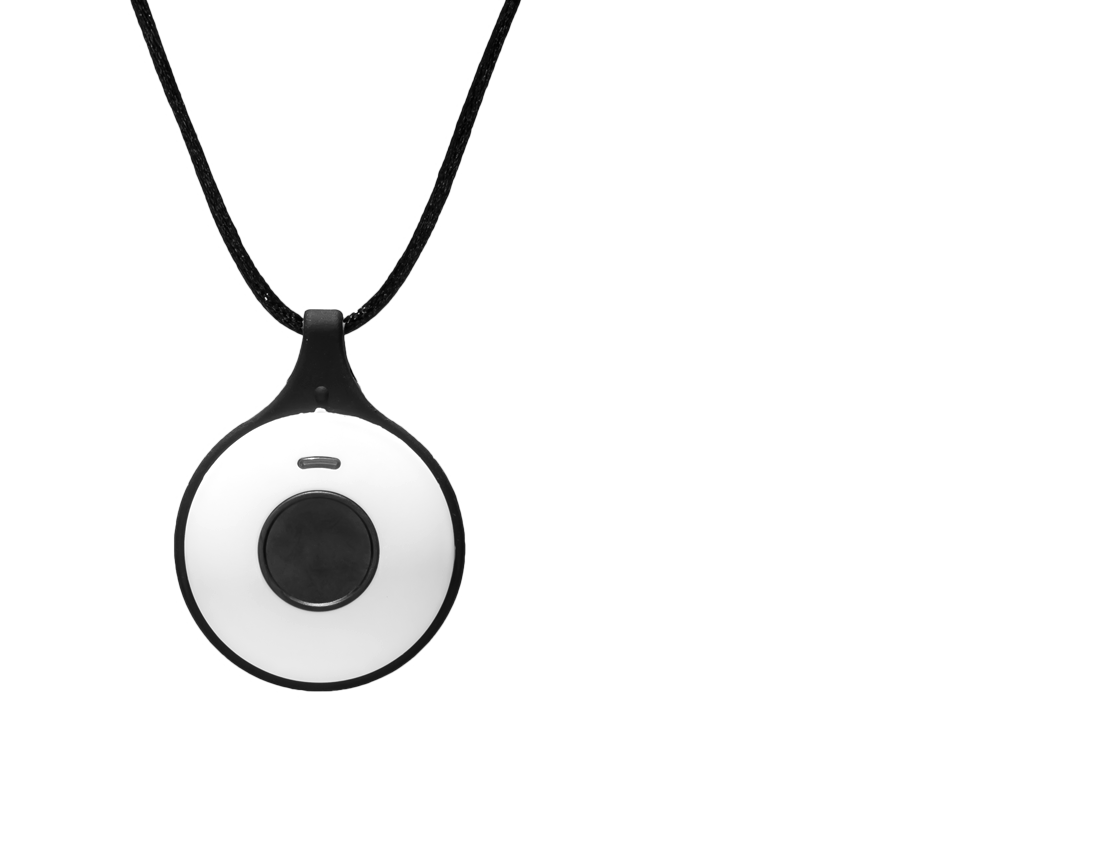 Optional Fall Detection Pendant
Fall Detection is a great failsafe option and an added level of protection for your Medical Alert Device. While you should always push your button in an emergency, your fall will be automatically detected by a Fall Detection Pendant and an alarm will be sent to the Emergency Response Center. This works even if you are asleep or unconscious giving you and your family additional comfort knowing you are protected.
Cost is an additional $5/month
Range up to 1300 ft. from the base unit.
Since no fall detection system detects 100% of falls, this pendant is also equipped with a standard help button for added security. If able, users should press their help button in any emergency.
Still Have Questions?
Get a FREE Quote!
At-Home Cellular Accessories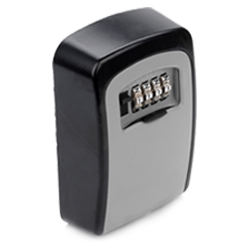 Wall Mount Master Lock Box
The Master Wall Mount Lock Box safely stores
your house keys to allow family, emergency
contacts and EMTs quick access into your
home in the event of an emergency, helping to ensure
you receive the immediate help you need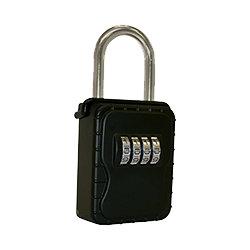 LifeFone Hanging Lock Box
Designed to fit securely around the doorknob
on your entry door. With the secret
combination the house key can be retrieved
from inside the key safe lock box in an
emergency without breaking into your home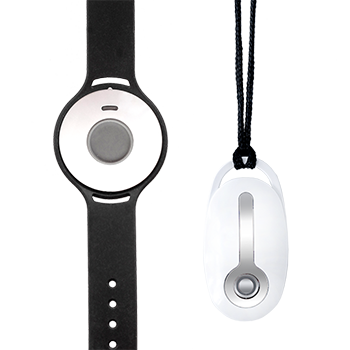 Additional Medical Alert Buttons
LifeFone's medical alert help button is a step
toward preserving your lifestyle without
sacrificing safety. Our medical alert service
provides a life line to security and offers
independence for you and your family.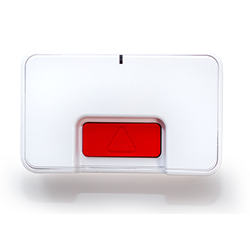 Wall-Mounted Help Button
LifeFone's Help Button offers an extra level of protection.
This button is easily mounted with velcro
to any convenient spot in your home. This button
works just like the pendant or wristlet button to
activate the LifeFone system, which transmits a signal
to the LifeFone emergency response center.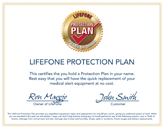 Protection Plan
The LifeFone Protection Plan provides you expedited
equipment repair and replacement for only $5 per
month, giving you additional peace of mind. While you
are enrolled in this plan we will replace 1 base unit and
2 help buttons during any 12 month period,

LifeFone Consumer Friendly Policies
No Activation Fees or Equipment Fees
30-day Money Back Guarantee
Lifetime Subscriber Price & Equipment Guarantee
Spouses Protected For FREE With Basic Service
Just $5-10 More Per Month to Add Automatic Fall Detection
Cancel At Any Time & Pay Only For The Time You've Used
Additional LifeFone services
Daily Check-in
With the daily reminder service,
LifeFone care agents will make a daily
outbound call to the subscriber.
Daily reminder service
Customize the calls to fit your needs
All LifeFone subscribers are eligible
Preselect time of day you would like calls
Activity Assurance
LifeFone's Activity Assurance Service
enables subscribers to check-in with an
emergency care agent in our call center each day.
By pressing a button on their base unit, it
lets us know whether or not the subscriber is
at home and responding to the reminder.
Medication Reminders
LifeFone's medication reminders will tell a
subscriber when and what medication(s)
he or she needs to take on a daily or weekly basis.
These reminders can be updated as needed
Medication reminders on a daily or weekly basis
LifeFone Recognition
LifeFone is recognized by doctors, hospitals and
caregivers along with leading national health
education and consumer organizations.
Learn More
At-Home Cellular
With Optional Fall Detection
Buy Now
or call to order
1-800-331-9198
For less than a dollar a day,
you can have
24-hour protection.