Partnering with LifeFone
Hospitals, Home Healthcare Agencies,
Skilled Nursing Facilities, Assisted
Living Facilities, Entrepreneurs, Other
Healthcare Organizations & More
LifeFone's Partner Programs
To learn more about how LifeFone's Partnership Program can benefit your organization,
call us or complete the form below. Our Partner Team will reach out to you.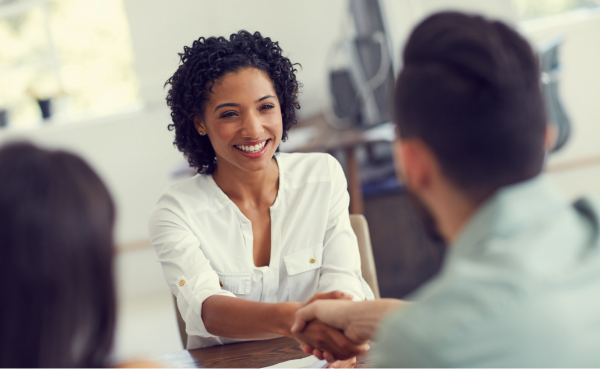 Call Our Team Today
1-877-330-7556
Benefits of PERS
LifeFone Saves Lives When Seconds Count®
Does your business serve people who are home alone? If so, LifeFone will partner with you to provide them with access to emergency assistance 24/7 at the push of a button. LifeFone helps people of all ages, from latchkey kids to seniors. LifeFone can give your customers and their loved ones peace of mind. Every day, LifeFone saves lives.
Seniors Retain their Independence
Offers Peace of Mind for the Senior and Caregivers
Receive Immediate Help in Case of an Emergency
Provides Coverage in the Home and On the Go
Impressive Service! "At-Home & On-the-Go" Pendant

"Mom has the "At-Home & On-the-Go" pendant. She fell in a parking lot yesterday and needed help. LifeFone was unable to get in touch with me. They immediately called Mom's 2nd and 3rd emergency contacts. At the same time, LifeFone's GPS not only accurately sent EMS to Mom's location, they did so in less than 5 minutes."

SJ Paslawski

LifeFone Customer

Highly Recommend Lifefone

"Our family highly recommends Lifefone. We purchased this for our 92 year old father. It gave all of us, especially Dad, peace of mind when he was alone overnight and enabled him to stay in his home. It also helped him feel safe and more independent."

Kate Dawley

LifeFone Customer

Great Service!

"I got my Mom Lifefone a couple of years ago and have been very happy with the service. The operators have always been kind and compassionate, responding quickly to her calls. They also keep us in the loop when she has had an emergency, very important for us since we live so far away. It's been a life saver, highly recommended!"

S. Matthews

LifeFone Customer

The service, product and especially the people were all exceptional.

"The GPS enabled Fall pendant was comforting to the family for the month or so that our Mom was well enough to be alone in the house. Later we needed to be present around the clock…. I would recommend LifeFone to anyone needing such a service."

Bill S. Ohio

LifeFone Customer

Five stars for LifeFone

"LifeFone saves lives, that is our motto for this company. I highly recommend LifeFone because firsthand I have witnessed on several occasions my senior residents needing help and LifeFone sent emergency help right in the nick of time! They have a caring and professional staff and very good equipment, friendly easy to set up. Highly Recommended."

C. Whalen

Community Manager

Impressive Service! "At-Home & On-the-Go" Pendant

"Mom has the "At-Home & On-the-Go" pendant. She fell in a parking lot yesterday and needed help. LifeFone was unable to get in touch with me. They immediately called Mom's 2nd and 3rd emergency contacts. At the same time, LifeFone's GPS not only accurately sent EMS to Mom's location, they did so in less than 5 minutes."

SJ Paslawski

LifeFone Customer

Highly Recommend Lifefone

"Our family highly recommends Lifefone. We purchased this for our 92 year old father. It gave all of us, especially Dad, peace of mind when he was alone overnight and enabled him to stay in his home. It also helped him feel safe and more independent."

Kate Dawley

LifeFone Customer

Great Service!

"I got my Mom Lifefone a couple of years ago and have been very happy with the service. The operators have always been kind and compassionate, responding quickly to her calls. They also keep us in the loop when she has had an emergency, very important for us since we live so far away. It's been a life saver, highly recommended!"

S. Matthews

LifeFone Customer

The service, product and especially the people were all exceptional.

"The GPS enabled Fall pendant was comforting to the family for the month or so that our Mom was well enough to be alone in the house. Later we needed to be present around the clock…. I would recommend LifeFone to anyone needing such a service."

Bill S. Ohio

LifeFone Customer

Five stars for LifeFone

"LifeFone saves lives, that is our motto for this company. I highly recommend LifeFone because firsthand I have witnessed on several occasions my senior residents needing help and LifeFone sent emergency help right in the nick of time! They have a caring and professional staff and very good equipment, friendly easy to set up. Highly Recommended."

C. Whalen

Community Manager

Impressive Service! "At-Home & On-the-Go" Pendant

"Mom has the "At-Home & On-the-Go" pendant. She fell in a parking lot yesterday and needed help. LifeFone was unable to get in touch with me. They immediately called Mom's 2nd and 3rd emergency contacts. At the same time, LifeFone's GPS not only accurately sent EMS to Mom's location, they did so in less than 5 minutes."

SJ Paslawski

LifeFone Customer

Highly Recommend Lifefone

"Our family highly recommends Lifefone. We purchased this for our 92 year old father. It gave all of us, especially Dad, peace of mind when he was alone overnight and enabled him to stay in his home. It also helped him feel safe and more independent."

Kate Dawley

LifeFone Customer

Great Service!

"I got my Mom Lifefone a couple of years ago and have been very happy with the service. The operators have always been kind and compassionate, responding quickly to her calls. They also keep us in the loop when she has had an emergency, very important for us since we live so far away. It's been a life saver, highly recommended!"

S. Matthews

LifeFone Customer

The service, product and especially the people were all exceptional.

"The GPS enabled Fall pendant was comforting to the family for the month or so that our Mom was well enough to be alone in the house. Later we needed to be present around the clock…. I would recommend LifeFone to anyone needing such a service."

Bill S. Ohio

LifeFone Customer

Five stars for LifeFone

"LifeFone saves lives, that is our motto for this company. I highly recommend LifeFone because firsthand I have witnessed on several occasions my senior residents needing help and LifeFone sent emergency help right in the nick of time! They have a caring and professional staff and very good equipment, friendly easy to set up. Highly Recommended."

C. Whalen

Community Manager