Oh the joys of real estate and being a Realtor! It really is a major career choice … maybe better referred to as a life choice since you have to be available 24/7 to keep the deal alive! There are many competing factors you know too well … it's a buyer's market, it is a seller's market, interest rates are up/down, the dollar exchange between foreign buyers, open houses, marketing and you get the point!

As our world changes and becomes smaller, there is another concern that needs consideration.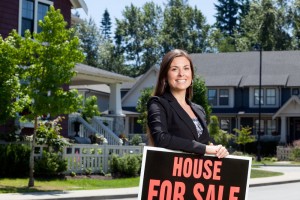 Safety. A recent study conducted by The National Association of Realtors confirmed that "96 percent of realtors have never been the victim of crimes" which is reassuring news. Nonetheless, every experienced realtor seems to have a story about that "awkward" exchange that occurred during an open house, a model home or working in locations that are generally considered safe … but left you uncomfortable. Your safety matters. Consider the following:
SEPARATE YOUR PERSONAL AND BUSINESS IDENTITIES. Technology today is changing faster than most of us can keep up with. Most of us have social media pages, our cell phones tell us how to reach a destination and help manage schedules. We all know a lot about each other and what, when, where and with whom we are doing things. Managing one set of identities is hard enough, much less two. But for your safety and professionalism, do not mix your personal and business personas electronically … keep them separate.
SOCIAL MEDIA is the mainstay of many people's lives. Your marketing is important and so use it wisely but remain very sensitive to what is posted. Telling the world that you are alone at an open house can be dangerous. Sometimes a home's features such as being in a very private remote location can be an invitation to danger if a savvy "buyer" is looking to do harm.
OPEN HOUSES. Homeowners tend to want lots of open houses which is time consuming and not as successful in selling a home as many think. We all know the people who come through … the nosey neighbors, the couple looking to tour homes on a Sunday afternoon for fun, and an occasional buyer. Many people often pretend to be legitimate buyers when they clearly are nothing but curious.   An individual seeking to do deliberate harm can strategize their act with enough information. Just stay alert. Hide your valuables, open doors and windows so others can see in and keep a visitor's log.
CELL PHONES. There are numerous mobile aps such as LifeFone's Mobile Alert or Family Guard available that can alert police and first responders you need help. First of all, get one of those aps on your phone and learn how to use it. Second, make sure that you have your contacts programed to access 911. Third, NEVER set your phone down during an open house or individual showings. It is an important safety assist.
TRANSPORTING CLIENTS. Your car office presents other opportunities for risking your safety. While many of you know your clients well and there is no risk in transporting them, use sound judgement in transporting unknown clients in your car. Trust your intuition and if you feel concerned, have them follow you to your destination. Or take an associate with you.
Always remain sensitive to your own safety.