Vacationing With Your Aging Relatives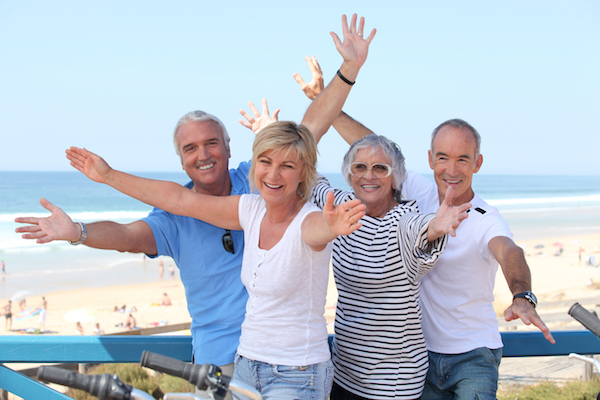 Remember all of those vacations your parents treated you to when you were growing up? If you're in the "sandwich generation" you may now find yourself in the midst of caring for your own children as well as your parents.
When you're planning the family vacation, you may want to make plans to invite your aging relatives along for the trip. While it is a viable option to bring your parents along, it's wise that you plan ahead. For peace-of-mind consider a medical alert system from LifeFone. Your loved one can take their pendant to a new location whether you're relocating for a week or a season. If you travel to a place with no land line, you can take advantage of the Emergency.
As with traveling with children, timing is everything to ensure a successful trip. If you're driving plan to stop every hour simply to let everyone stretch and use the restroom; don't make your parents have to ask for a restroom break as it will make them self-conscious, just plan extra stops into the trip. If you're flying, plan to arrive two to two and a half hours early to the airport to accommodate check in time and time to make it to the gate.
Choose a vacation spot that is amenable to the elderly. While you may have your heart set on a theme park vacation you will also want to find a spot that your parents will enjoy as you enjoy the rides.
Pack water and snacks when you're visiting theme parks or other sites on your road trip. Also, don't forget your parent's medications and keep to the schedule they are on for eating and taking the medication, so no one falls ill.
Choose accommodations that meet the needs of the elderly. Make certain there are elevators if you can't book a first-floor room and ask for senior-friendly rooms, if possible.
With preparation and planning, the vacation can easily be a memorable one for all family members involved. A family vacation is a great time for bonding between the generations and the memories made will last a lifetime.