Helping Your Aging Relative To Remain Mobile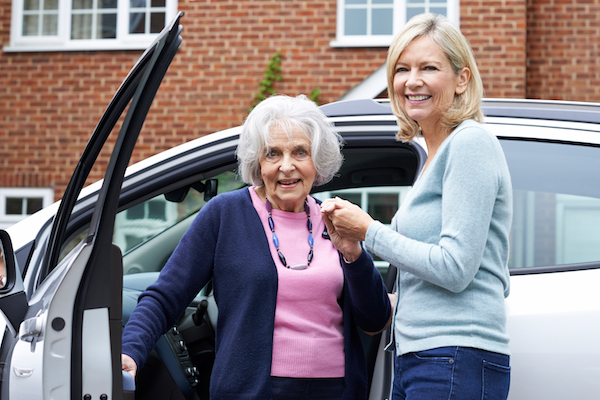 Statistically, elderly drivers are safer drivers than younger ones. Research finds that they wear seat belts, avoid the roads in inclement weather, avoid rush hour and overall drive fewer miles than most. That isn't to say there aren't risks that come with aging medications, reduced mobility and other medical conditions can all conspire to make driving more of a challenge for your aging relative.
Just as your relatives are likely looking to age in place and have assistive devices such as home medical alert bracelets to provide support, they may need to make modifications to their vehicles to allow them to remain mobile. Unless your relative's physician has said he or she isn't allowed to drive, investigate these items to allow your relative to be able to stay behind the wheel.
Take your aging relative's vehicle to a trained mechanic to make any of the changes mentioned below as they are not do it yourself projects:
Pedal extenders – Because some of us lose height as we age, we may no longer be able to comfortably reach the brake and gas pedals.
Add cushions for visibility – To improve the view of the road and traffic, there are cushions that can be fitted into the car for better views.
A spinner knob for the steering wheel – An occupational therapist may recommend this device for an individual who has diminished strength in one arm. The spinner lets them turn the wheel with only one hand.
Getting in and out of the car – Depending on the type of vehicle your aging relatives own, you may need to consider having a lift installed. There are lifts that can raise and lower the driver to the vehicle itself and also those for lifting wheelchairs.
Once they're behind the wheel you need to make certain they are truly healthy enough to be on the roads; both for their safety and the safety of those around them. The older adults in your life should be physically active even when they're not behind the wheel and here are some other tips for safe driving habits:
Remain active and mobile and exercise regularly.
Don't head out on a road trip unless fully rested. Plan ahead for rest stops, choose a well-lighted, safe route.
Don't travel alone.
Have your eyes checked and have your medications reviewed so there are no dangerous side effects that could impede driving ability.
Try to always travel in the daytime.
If your loved ones don't travel often, but likes to have their vehicle for the occasional trip to the grocery store, perhaps their driving habits isn't much of a concern. Having a vehicle parked in the driveway may simply be a matter of knowing they have the ability to drive if they want to even if they don't drive very often.
Even behind the wheel, having a medical alert system provided by LifeFone is an important safety feature. In any case of emergency, help is dispatched with just a push of a button.