TV Viewing Alternatives For Seniors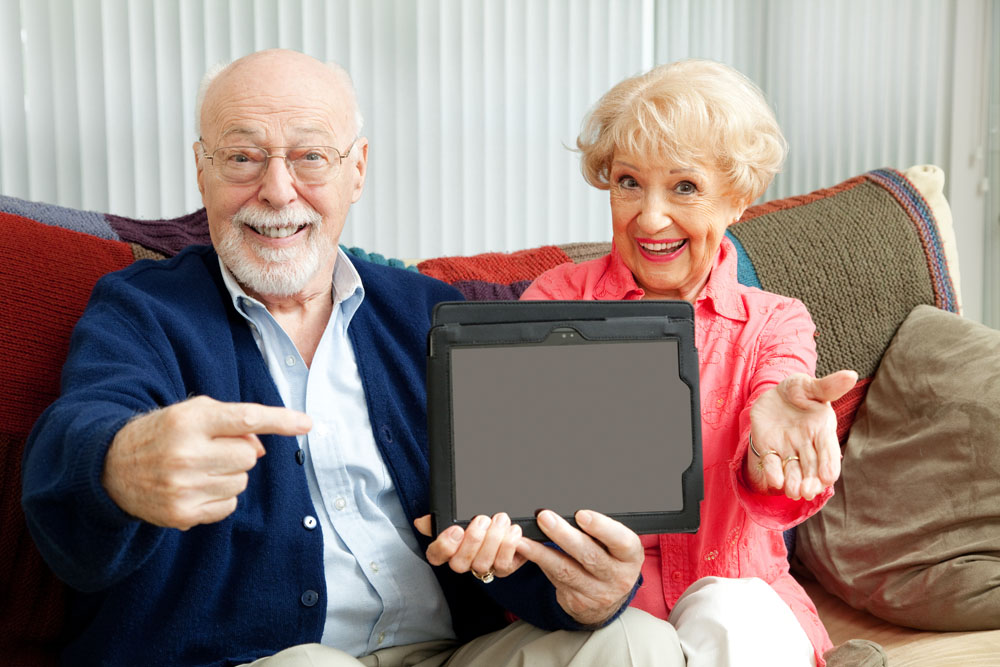 As we age our daily activities often decrease. This often leads to a life filled with TV and movies. But what if our loved ones can't afford cable or aren't interested in the broadcasting of today's daily schedule? The internet provides an alternative that may be more suited for some. Although cable can be expensive and the broadcasting may be a little progressive for many of our seniors, the Internet allows our loved ones to reach programming that has long been off the air of today's TV lineup.
First, if cable is not affordable for your loved one, look toward the Internet as there are many low cost providers that are willing to help seniors reach the web based on their usage and bandwidth needs. Once they are up and running, there are numerous sites and subscription type models that will allow them to view their favorite shows right from their computer or tablet.
For instance, a website called Hulu provides free streaming access to thousands of television shows including prime-time shows and leading networks such as Fox, NBC, ABC, National Geographic, PBS, Warner Brothers and more. They also offer over 1,000+ movies and documentaries that can keep your aging loved one busy for hours!
Hulu also offers a classic category, which contains many of the older shows our seniors used to watch years ago; shows such as The Mary Tyler Moore Show, I Love Lucy and Green Acres. These shows are just some of the shows they grew up loving and would find entertaining once again if they only had the means to reach them. Another great alternative to Hulu, to stream movies and TV shows is Netflix.
Netflix is a paid subscription model that provides live streaming of movies and TV shows as well as the ability to order your favorite programs via the mail and return them at your convenience. As with both of these models, teaching your aging loved one to use a computer is the first step. Making sure they have a proper screen size and that the screen lighting is properly set for their viewing environment will help them have a wonderful and enjoyable time filtering through their favorite shows and movies for months and even years to come.