Tips For Seniors Starting A Home-Based Business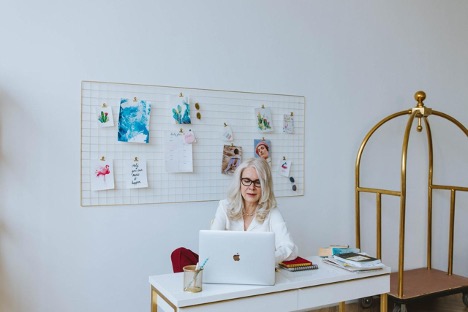 A home-based business can be great for anyone, but it's an option that is especially well-suited to seniors. Being able to set your own schedule, do away with long commutes, and tailor your office to your own needs are among some of the many benefits. If you're unsure of how to get started or don't know what type of home business to pursue, you're in luck. The following tips will help guide you through the early stages of developing and launching your business idea.
Assess your background
First, do a self-assessment to better understand your work skills and experience. There's nothing wrong with changing careers and trying something new, but your new business will have an even better chance to thrive if you leverage some of the skills that you already have. For example, if you're tech-savvy, consider starting an online business or something with an e-commerce component. Or if you have years of experience working one-on-one with people, it can help to steer toward a business that will require interaction with customers and clients. You don't have to limit yourself to areas in which you have previous work experience for your idea to be successful, but it does help give you an edge. Combining your curiosity with your experience will help guide you toward a home-based business idea that will be right for you.
Learn new skills if needed
Once you have a few ideas about what type of business you're interested in creating, identify any areas where you can improve. Because technology is constantly changing, it can help take an online course to brush up on your tech skills. For example, if you plan to create a website for your business, you don't have to hire someone else to do it (although there is nothing wrong with that). Consider learning how to do it yourself, which would save you money and allow you to make changes on your own.
If you're unfamiliar with running a small business, it can be daunting, but it's a skill like any other and can be learned. Start by doing online research or talking to someone who has experience with running a business. When you get to the stage of choosing a business structure, consider a limited liability company (LLC), because it is low-risk, flexible, and novice-friendly. Best of all, you can do it yourself. There are different rules surrounding how to form an LLC in different states, so do some research before you file formation documents.
Build new business relationships
No business can run in a vacuum, and this is especially true of home-based businesses. In order to successfully market your business, it can help to build a team and reach out to your community. For support with the financial side, consider hiring an accountant and talking to lenders. If you can, form partnerships with complementary small businesses. By offering discounts or promotional deals to their customers, you can gain access to their client base. Fostering positive relationships with both potential customers and other businesses will help create your first word-of-mouth referrals. These connections may take a bit of time, but they can be key to getting your new business off the ground.
While there is a learning curve with any new venture, the benefits of starting a home-based business in your golden years may outweigh the potential hassles. The low overhead costs, flexibility, and convenience will make it worth the effort. Above all, focus on what will work for you, and hopefully, your home-based business will help you stay engaged, productive, and fulfilled for years to come.
*Image via Pexels