How Will Anyone Know If I Have An Emergency?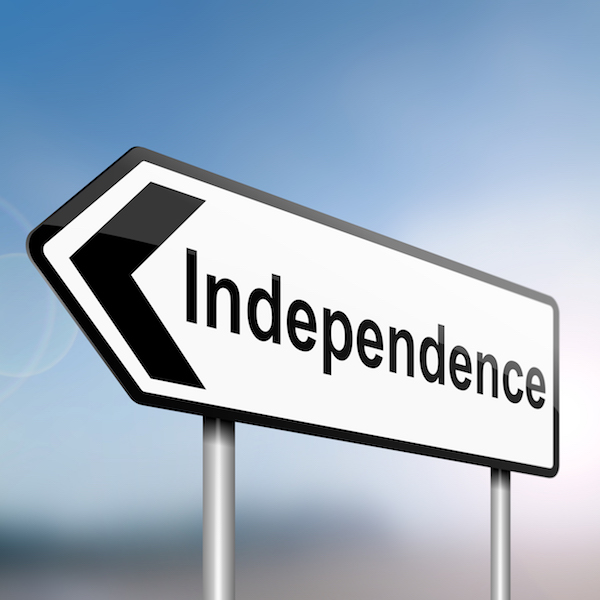 Living alone has its benefits and rewards. Whether you have always lived alone or find yourself newly alone, we have a list of things to enjoy.
You can be as messy or as tidy as you want!
Mealtimes and what you eat is up to you.
You control the remote. Movie? Documentary? Sitcom? You choose!
There's less laundry to do.
Lots of peace and quiet.
However, there are also some drawbacks to living alone and one of those is the worry of what might happen in the event of a medical emergency. This worry can take an emotional toll on you and your family regardless of age so we want to remind you of the products available at LifeFone that help provide safety, security and peace of mind.
Medical Alert Systems – LifeFone offers several types of medical alert systems. In the event you have an emergency, a push of the button alerts LifeFone's care agents who will follow the instructions provided by you on the Emergency Care Profile. This profile tells us who to call in the event something happens to ensure that someone will know if you have an emergency!
At Home Landline systems are designed to provide safety and independence in and around the home. These systems have a signal range of up to 1,300 ft. from the base unit with an enhanced 32-hour backup battery in the event of power loss.
At-Home Cellular system, using our cell phone service not yours, has the same range and battery backup as the landline system.
If you're active and want to be covered whether at home or away, our on-the-go systems may be right for you. You'll have both a base station and a mobile device so it's like having two systems for the price of one. If you want a truly mobile, hands free option you should consider one of the voice-in-pendant options; VIPx and VIP Active.
LifeFone also offers fall detection with these systems for added peace of mind.
But it doesn't end there. With caregiver tools, medication reminders and more, LifeFone offers a full range of products geared to offer you peace of mind when you need it most.
Living alone really does have its benefits and our team can help you find the solution that is right for you so that living alone has just one less worry associated with it. Give us a call at 1-800-882-2280 for more information.