The Most Important Factors for Choosing the Right Medicare Plan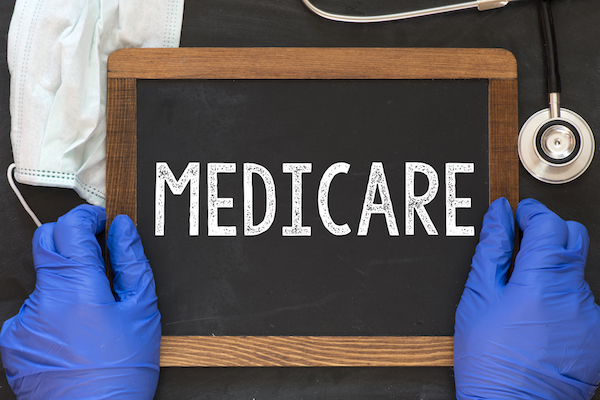 Senior Medicare is a great benefit that helps seniors access the healthcare they need, but many people feel overwhelmed when it's time to choose a plan. With Original Medicare, Medigap, Advantage plans and parts A, B, C, and so on, it all feels like a confusing alphabet soup. The first thing you want to do is get a good understanding of your options, then you can weigh the most important criteria for making the best decision.
Original Medicare vs. Advantage Plans
When people use the term "Medicare," they are typically referring to Parts A and B. Part A covers hospital inpatient care and skilled nursing care, while Part B covers regular medical care like doctor visits. Most people do not pay a monthly premium for Part A, but there is a deductible. There is a monthly premium for Part B, which is going up in 2019, according to CNBC.
Medicare Advantage (also called Part C) provides an alternative to original Medicare. Instead of enrolling in Parts A and B, you can choose a Medicare Advantage plan that is regulated by Medicare but is offered through a private insurance company. Before making a decision, it's important to research your options to determine if you might benefit from a Medicare Advantage plan. Some plans provide a variety of benefits that aren't covered by Original Medicare, including dental and vision care, and the SilverSneakers fitness program.
What About Medigap and Part D?
If you go with Original Medicare, you have the option to purchase a Medigap plan that fills in some of the gaps that aren't covered by Parts A and B. To add to the confusion, the Medigap Plans you can choose from are designated with letters too, including Part A, B, C, D, F, G, K, L, M, and N. What is covered by each plan varies, so you can choose a plan that provides the amount of coverage you need.
Medicare Part D provides prescription drug coverage, and it is another add-on that you can purchase to go along with Parts A and B. Many Medicare Advantage plans already include prescription drug coverage, so Part D shouldn't be necessary if you choose an Advantage Plan.
Weighing the Pros and Cons
With all of these options, it isn't always obvious which one to choose. These are a few general rules to keep in mind when doing your research.
Always re-evaluate your options. If you're already enrolled in Medicare, there is an enrollment period at the end of each year when you can make changes. Companies often change specific things that a policy covers, so what works for you one year may work in the next. According to Consumer Reports, the average premiums for Medicare Advantage plans are declining in 2019, and the available benefits have increased.
Consider all costs. Some people make the mistake of focusing only on a plan's monthly premium, but there are other out of pocket costs to consider. Some Part D plans have low premiums but higher co-pays for prescriptions. The same thing can be found with Medicare Advantage plans because some plans that have low premiums have high co-pays for doctor visits.
Consider your care needs and providers. It's important to note that Original Medicare does not have an out-of-pocket maximum, which means it can get very costly if you have a lot of medical expenses. Medicare Advantage plans do have out-of-pocket limits, so they may be better for seniors who need more care. Another consideration is access to care. Most practitioners accept original Medicare, but Advantage plans operate through HMOs or PPOs so they may have limited networks.
Many of these concerns are easy to address by making sure you have all the information about a plan. It can be overwhelming trying to make sense of everything, but the plus side is that you can tailor your choice to what best fits your needs. Your healthcare is essential for your well-being, so it's worth taking the time to make an informed decision.
Content Credit: Suzanne Tanner, Ablesafety.org
Photo credit: Pixabay