Celebrating And Honoring Veterans On Memorial Day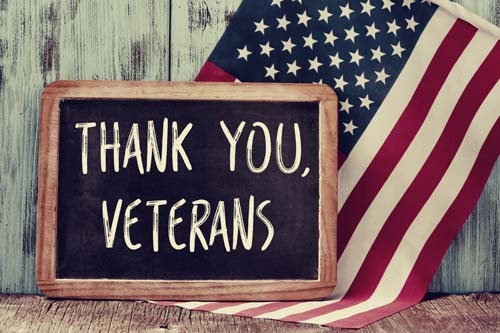 Memorial Day is a day to remember those who have died in service to our nation.
We owe our veterans such gratitude and honor and want to say a big THANK YOU to everyone who has, or is currently serving! Without you, our lives could be a lot different!
Many of our veterans have reached "senior" status and face additional challenges with health and mobility. Loss of independence can be a struggle for many people and our veterans are no different.
When it comes to being very practical, one way to celebrate and honor a veteran is to help them age in place if that is their desire. Home and personal safety are very important. If you know of a veteran who lives alone, you may want to read and discuss ways to protect yourself from scams, identify theft and other crimes. Another thing you can do for a veteran is to take steps to ensure that his or her home has been age-proofed to prevent trips or falls. Here are some measures you can take:
Make certain hallways and closets are well lit.
Install motion sensor lights with timers that will turn on and off upon entering or leaving a room.
Keep all walkways clear of clutter and power cords
Secure rugs with non-slip tape
Ensure a lamp is close to the bed so they can light up the room if they need to get up during the night. A touch lamp is a great option.
All stairways should be in good repair and should have non-skid treads on them.
Handrails should be installed on all stairways and even next to the toilet.
Grab bars should be installed in the shower and bathtub.
The bathroom should also have non-skid rubber floor mats.
Put items that you use regularly within easy reach. Waist height is ideal placement for items in the kitchen and bathroom.
These "gifts of time" show love and concern for these men and women who have done so much for all of us.
If you know that the veteran in your life has medical concerns, you may want to go one step further and equip their home with a medical alert device. Suffering a fall, heart attack, stroke or other medical emergency may have serious consequences. In the event of a trip or fall or other medical emergency, would he or she have the presence of mind to dial 9-1-1? Would he or she even be able to reach the telephone? What if they carry a cell phone with them and that breaks or skids across the room when they fall? If they live alone, sad as it sounds, they may be helpless and injured for hours or days. This can be avoided and peace of mind restored by equipping them with a personal medical alert pendant that can be worn 24/7 and is waterproof so can be worn even in the shower or bath!
The Care Agents at LifeFone are trained and equipped to handle emergencies. If your loved one is injured or suffers a medical emergency, at the push of a button they will have access to a trained Care Agent, who works in the United States. The Care Agent will address the situation based on a set of personalized instructions provided by the subscriber including caller EMT's, family or friends.
Celebrate this Memorial Day by thanking the veterans and seniors in your life. Consider giving back to them in some way to show them how much you appreciate them.