You may not want to ask for senior discounts, especially if you are a "young" senior, but once you see some of the deals that are available, you are likely to reconsider. Many major brands and stores offer great incentives to adults as young as 50. To help get you started, LifeFone researched some of the best senior discounts available.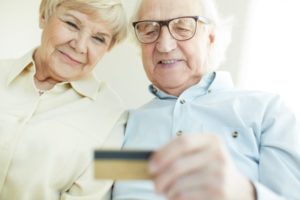 The higher your age, the lower the price. That makes getting older sound better, doesn't it? Even as companies chase millennial spending dollars, they recognize that older Americans actually have money, and they know that baby boomers appreciate a good value.
In terms of travel, most airlines provide discounts to fliers who are at least 65, if you ask them.
For your car rental, you can turn to Budget for a discount as high as 30%. While Hertz and Avis may offer you a discount also.
Marriott Hotels offer a 15% for customers who are at least 62, and some Hyatt hotels will boost that discount to as much as 50%.
Did you know that amusement parks offer you a discount also? Busch Gardens in Tampa offers their Senior Pass Members various discounts all year round, and SeaWorld Orlando gives a $3 discount if you are over 50. Kings Island offers various senior discounts over the age of 62.
Don't miss out on the perks offered by the National Park system. For an annual pass of $20, or lifetime of $80, you have access to all 2,000 federal recreation sites. It covers entrance, camping and usage fees for the driver and all passengers.
In the retail sector, shop during the week. Many stores offer discounted rates to older adults on weekdays. For instance, Ross Stores offer shoppers who are 55 and up a 10% discount on Tuesday, while Kohls provides a 15% discount on Wednesday's. Banana Republic discount sales if you are at least 63.
Drug stores may also have discounts available to you. National chains like Rite Aid, CVS and Walgreens have special programs that may cost a small fee to join in exchange for discounts on some prescription and generic/OTC medications. Target has a prescription savings plan that can save from 10-50% on certain prescriptions at participating stores.
Many large supermarket chains have discounts on certain days of the week. Kroger (King Super) Piggly Wiggly and Publix are three large chain grocers. If you do your shopping at a smaller, more local supermarket, check with them, they may also have a discount available to you.
With all these discounts available maybe it's time to pick a new word? Senior sounds so old. Maybe it's time to be called 'smarter citizens'? After all, if you are taking advantage of these discounts, then at LifeFone, we believe you are smarter.