Seven Tips To Prepare For A Hurricane
Hurricane season is here. It began on June 1st, and runs through November 30th. This year, there seems to be a hurricane popping up every week. To date, Gordon slammed into Florida, Lane was a major hurricane that skirted by Hawaii in August, and Florence is bearing down on the East Coast, with yet another taking aim at Hawaii.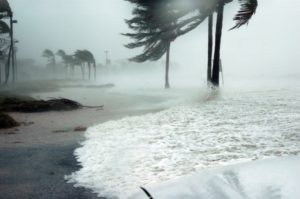 LifeFone wants you to be safe in the event of a hurricane. We have seven tips to prepare for a hurricane.
Hurricane Essentials:
First aid kit
Battery powered or hand-crank radio
Flashlight and batteries
Whistle to signal for help
Local maps
Candles or lamps with fuel
Matches or lighters
Evacuation Planning:
Know your exit strategy. In many cases, you will be urged to leave your home when a hurricane is going to hit your area. Your local government provides information about the evacuation areas, and the major evacuation plans. They can tell you where shelters are established, and the routes to take to get you safely there.
Don't forget about your pets. Many shelters offer places to keep your pets when you are forced to evacuate.
Buy Supplies:
Make sure you have supplies well in advance, and keep those supplies ready should evacuation be required. Even if you don't have to evacuate, ensure that you have non-perishables on hand, as there's a good chance you will lose power. Your hurricane kit should include water, food, blankets, and clothing. Shelters can get overrun, and not have enough supplies.
Make sure that you have enough medication to last. The CDC recommends having three days' worth of medicine, there's no reason to not have more.
Check Outside:
Make sure all of your patio furniture is removed, and stored safely away. These items will easily be swept up by the storm and can cause damage to your home, as well as others.
Cover Windows:
Cover all of your home's windows. Permanent storm shutters offer the best protection. A second option is to board up windows with a heavy piece of plywood.
Communication With Family:
Plan how you will communicate with your loved ones if you lose power. For example, you can call, text, email or use social media from your cell phone. However, you want to do that sparingly, as you will not be able to charge your phone. During disasters, a text message is usually the most reliable way to communicate, as phone lines are often overloaded.
Know your Medical Alert Device:
At LifeFone, we offer a wide range of medical alert devices. Knowing the battery life on your unit is paramount if you lose electricity, or with any other emergency that can present itself in a hurricane.
Both of our at home systems, one that uses a landline, and the other that operates on a cellular phone have 32 hours of battery life.
We have two on-the-go systems. Our at-home and on-the-go system has a battery life for the base unit of 30 hours, and the mobile unit 24 hrs. The at-home and on-the-go Voice in Pendant system has a battery life of 36 hours.
Our mobile app is another option that you can use with a push of a button from your smart phone.
Following these seven tips to prepare for a hurricane can help you be more at ease if you are able to remain in your home, or need to evacuate.