Planning Ahead For Natural Disasters
When the seasons change, it's a good time to evaluate different precautions in and around your home like smoke detector batteries, flashlight batteries and being prepared for natural disasters. Not only is this good for you, but it's also good to evaluate your loved ones' plan of action in case of an emergency. Planning ahead can make all the difference. Your goal as a caregiver is to identify potential challenges and take the necessary steps to prepare for natural disasters.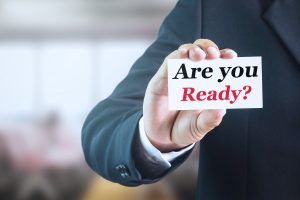 With your loved one already having his or her medical alert device from LifeFone, they are armed with the first step of planning. Knowing that emergency help is at a touch of a button is reassuring not only for them, but for you. However, most people over the age of fifty indicated that they are not prepared for natural disasters. Therefore, it's up to you to become proactive in their emergency plans.
The first step is to make a kit. The truth is, your loved one may need to be alone after a disaster. If you or someone else is not able to get to them within a reasonable amount of time, it's essential for them to have a kit. Some items that should be included are:
3-day supply of non-perishable food and water. A gallon a day of water is recommended per person for drinking and sanitation.
Battery-powered radio or television, with extra batteries on hand.
Flashlight
First-aid kit
Personal hygiene items like moist towelettes and toilet paper
Matches and candles in a waterproof container
Manual can opener
Medications
Keep a list of your loved one's important information. With their help, create a list of items and information he or she might need in the event of a natural disaster. Some things could be:
Names and dosage for all medications
Doctors names/locations with phone numbers
Special instructions for your loved one in case they have physical limitations
Emergency contact information
Duplicates of important documents such as driver's license, social security card, wills, deeds, insurance information, passports, etc. These should be kept in a secure location.
If your loved one receives help from a healthcare agency, knowing their response in case of emergencies will help in being prepared with back-up plans.
Keep lists taped to their door or refrigerator of evacuation routes. Not only from their residence if they are in any type of assisted living, but, from their neighborhood.
Above all, remain calm. When you stay calm, so do your loved ones. Being prepared is the first step.
Remember, older adults may also want to volunteer or provide assistance to others. This is a great way to showcase their strengths and resilience. Plus, finding ways for them to contribute to the efforts may ease some of the worry and helpless feelings.
Being sure that your loved one is prepared with their Medical Alert System from LifeFone along with batteries, will give you peace of mind along with their comfort when natural disasters strike.