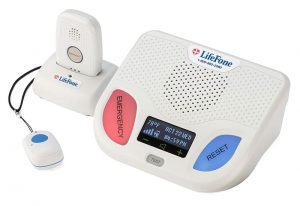 Today, April 25th, is National Telephone Day. Yes, there is a day set aside to honor and celebrate the phone – can you believe it?
There are many reasons to love (and hate) the beloved telephone. Here are a few things we love about phones.
We're very connected! "Back in the day", people had no way to easily and quickly contact one another other than to get in the car or the horse-drawn buggy or send a letter. These days most people don't know what a party-line is, or even a landline for that matter so we've come a long way! The downside (and it's a biggie) to telephones is the never-ending deluge of robocalls. Enough said!
No more maps! Thanks to smartphones, maps are almost obsolete. It's pretty hard to get lost these days and you'll rarely see someone unfold a map to figure out how to get from point A to point B but you'll see that smartphone come to the rescue many times over!
Food, glorious food! If you're sick or lazy, food comes to you all thanks to the ability to call someone up and have food delivered to your door!
One of the most important reasons to love the telephone is the peace of mind and sense of
security it provides. The ability to check in on loved ones or those who are ill is priceless. However, medical alert systems have changed the way we use telephones for emergencies. Many times getting to a telephone can be challenging especially in the event of a medical concern.
A German named Wilhelm Hormann is credited with the invention of the first medical alert system and everything changed! In the event of an emergency, the advent of the medical alert system made it much easier to connect with EMS personnel. At the touch of a button, subscribers are now able to obtain assistance without having to use a telephone and this offers even greater peace of mind.
Today, LifeFone offers a variety of medical alert systems:
At-Home Landline with Optional Fall Detection – This systems works at home using a traditional landline. The system has a range of up 480 ft. from the base unit and is perfect for those who want service in and around their home!
At-Home Cellular – With a range of up to 1300 feet from the base unit, the at home cellular system is the right choice for those who don't have a traditional landline. It works with LifeFone's AT&T service.
At Home Cellular with Fall Detection – For those who are concerned about falling, adding the protection of fall detection is comforting. The system has a range of 600 feet from the base unit and comes with a free additional help button.
At Home and On the Go with Optional Fall Detection – Many people want a medical alert system but they aren't house-bound. In fact, many of our subscribers are quite active but like the fact that they can get fast help when needed. Our at home and on the go system protects wherever you go!
At Home and On the Go Voice In Pendant with Optional Fall Detection – This system offers service both while at home or on the go and has a two-way speaker in the pendant. Fall detection can be added to the service if desired.
The telephone itself has probably seen its livelier days though mobile, or some form of it, will be around for decades. But any way you look at it, the phone changed our lives in good ways while medical alert systems enhanced the process of communicating in emergencies.
Celebrate today in whatever fashion you would like and contact us if you need more info!