Gifts For Mom This Mother's Day
Finding the right Mother's Day gift can be challenging, especially when you're deciding what to give a senior whose interests and activities differ greatly from yours. Whether your mother or grandmother lives independently or in a senior facility, there are plenty of great gift options for you to consider.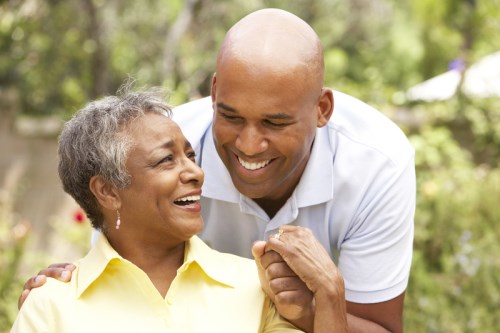 If you purchase an item or come up with the perfect gift of your time and talents, considering her preferences is the key to finding the perfect gift!
Digitized photos is a smart way to get her pictures in one place. Chances are mom has albums or drawers full of photographs she's collected over the years. If she also has a computer, scanning them in and showing her how to view the digital images is a great gift idea. If you own a scanner, this won't cost you any money and will provide you with an opportunity to spend several memorable hours bonding with her over family memories. Another idea when it comes to digitized photos would be a frame that scrolls through a variety of images.
Perhaps she would really love to see those family photos displayed, you could easily make a 'photo' bouquet. With a few sheets of construction paper, a hot glue gun, and a little bit of creativity, you'll have mom's bouquet ready in no time. This would be a fun thing for her grandchildren to help with, also.
Providing mom with a LifeFone medical alert system is a great way to say, 'I love you'. Not only can it give you peace of mind but it offers mom the security knowing that she can get medical help with the touch of a button.
There are likely some regular chores that your mother would rather not have to do anymore so offering to help can be a great gift idea. Devote a certain amount of time each month to doing whatever tasks she'd like to delegate to you. Let her pick what you do each time – if she wants help with yard work, do that. If she's in need of help moving furniture around, changing light bulbs or cleaning out the attic, then do that.
Perhaps these few ideas will get you thinking about different ways to 'gift' your mother this year for Mother's Day, but, whatever you do, it's likely that your Mother's Day gift will be a hit!