Is Your Medical Go-Bag Ready?
Spring is here, the flowers are beginning to show themselves, trees are budding, and the grass is getting greener. Along with all of the nice things you love about Spring, it also produces some powerful storms. LifeFone believes in keeping you safe in and away from your home and we want to ensure that your medical go-bag is ready.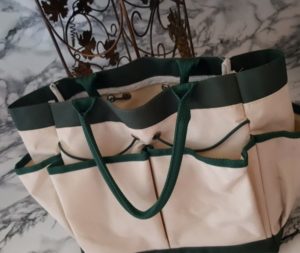 A well-stocked medication go-bag can soothe a cut or burn, or save your life during a hurricane, flood, fire or other emergency.
Don't wait until you need to flee before putting the necessary essentials in your bag. Making sure it is properly stocked will give you one less thing to consider when an emergency strikes. Whether you buy a basic kit from a store, or assemble one yourself it should include:
At least seven days' worth of over-the-counter and prescription medications you take on a regular basis. Check your bottles periodically to make sure that you have the correct dosage(s) and that they haven't expired. Label the containers clearly, and include a printed list of everything you take and the regimen for each medication, plus a copy of your health insurance card (in case you need medical care while you're away from your home).
An antihistamine for allergic reactions.
Pain relievers, including acetaminophen (Tylenol or generic), aspirin, ibuprofen (Advil, Motrin IB, or generic), or naproxen (Aleve or generic).
If you rely on oxygen, talk to your vendor about emergency replacements.
Copies of your important documents stored in a waterproof container i.e., photo ID, proof of address, birth certificates, etc.
Extra set of car and/or house keys
Flashlight – if you have an older, traditional flashlight we recommend you purchase one with LED lighting.
Additional chargers for your cell phone, if necessary.
If you have special medical needs, you can build a more sophisticated medication go-bag, for example, one that contains hearing aids with extra batteries, an epinephrine auto-injector, glasses, contact lenses, or syringes.
After you gather all of your items, decide where you will keep the go-bag. Storing your it close to your main entry/exit door is the first place to consider. Perhaps you have a closet, or your door is right off of your kitchen, and you can keep it handy in a cupboard.
Another thing that is as important as your go-bag is a support system around you. If you live in an apartment type setting, form a network of connections so you can be together when emergencies strike. Together, you can develop a plan that will keep everyone safer. Being in a group provides a level of comfort that being alone in an emergency situation doesn't. Also, if your family members don't live close by, be sure to contact them immediately upon reaching safety.
LifeFone's Mobile Alert™ App is easy to use when confronted with an emergency situation. Using your cell phone coordinates, we can quickly identify your location and provide you the assistance you need. Our at home and on-the-go GPS is also available, and help will be on the way with one touch of a button.
We hope that you are never faced with a situation in which you need to flee, but if you do, we want you to be prepared.