Making Decisions For Your Aging Parents' Care
Your parents spent so many years caring for you and maybe even your children, but now the time has come for you to make decisions on their care. How do you make the decision on what is best for them? There are many items to take into consideration and many of the decisions you need to make are based on how well your parents are currently taking care of themselves. When evaluating your parents' situation, consider their personal hygiene, on-going medical care, any safety issues inside the home and day-to-day living which includes eating, cooking, and running errands.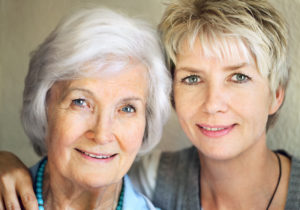 Here are five areas to consider:

1. If both of your parents are still in the home, are they both at roughly the same level of health? Does one need more care and is the other parent able to provide that care?
2. Is your aging parent able to walk, move, eat, cook, and look after him or herself on a daily basis?
3. Can your parents stay in their own home or do they need assisted living care? With the installation of a home medical alarm system, will your parents be able to stay in the home for a longer period of time?
4. Do your parents need round-the-clock care or are they able to get by on a daily basis with minimal supervision.
5. Is the home safety-proofed in a way that makes it easier for them to live independently and age at home?
Once you've answered the questions above, you and your aging parents will be in a better position to make a decision on care. If your parents are healthy enough to take care of themselves and stay in the home, either on their own or with the help of a visiting nurse or with another family member dropping by, then allowing them to age at home is likely an option. If your parents are able to cook, clean and monitor their own medications then chances are they can age at their own home which you will likely find is what they would prefer. Adding medical alarm system will enhance the peace of mind for the family.
If there is a family member that is able to take care of your aging parents by making frequent drop-in visits to monitor their health and help out with household chores and running errands, the likelihood that your loved one can live independently at home increases. Another way to make it possible for your parents to age at home is by making certain the house is equipped for safety. You will want to make certain there are no trip or fall hazards such as loose items on the floor, throw rugs that could cause a potential trip hazard. Additionally, move as many items as possible to lower shelves for ease in reaching them without having to use a step stool or ladder.
Even if your parents are in good health, a trip or fall or any other health emergency could arise that could render them helpless and unable to call for help. Equipping their home with a medical alert system or a medical alert bracelet makes it easy for them to simply push a button to call for medical assistance. LifeFone, with its home medical alert systems, offers seniors a way to age at home while providing their family members with peace of mind.