Long-Distance Caregivers Take One Step Closer
Being a caregiver can be difficult and extremely stressful especially if the one you love and are taking care of does not live geographical near by. Although this can create many obstacles in terms of making sure they are safe and their needs are met, technology has now given caregivers the tools to ensure their loved one is safe.
LifeFone has an array of senior products and is one of the best medical alert response services on the market. You can take a look at all of the medical alert device products to determine which one is right for your senior. By providing a medical alert device, whether to protect them in the home or both in the home and on-the-go, you'll have a sense of relief knowing that even though you may not be physically close to your loved one, if an emergency situation does occur, help can be contacted immediately. Additionally, LifeFone offers caregiver tools which range from a daily call to check in with your loved one to medication reminders.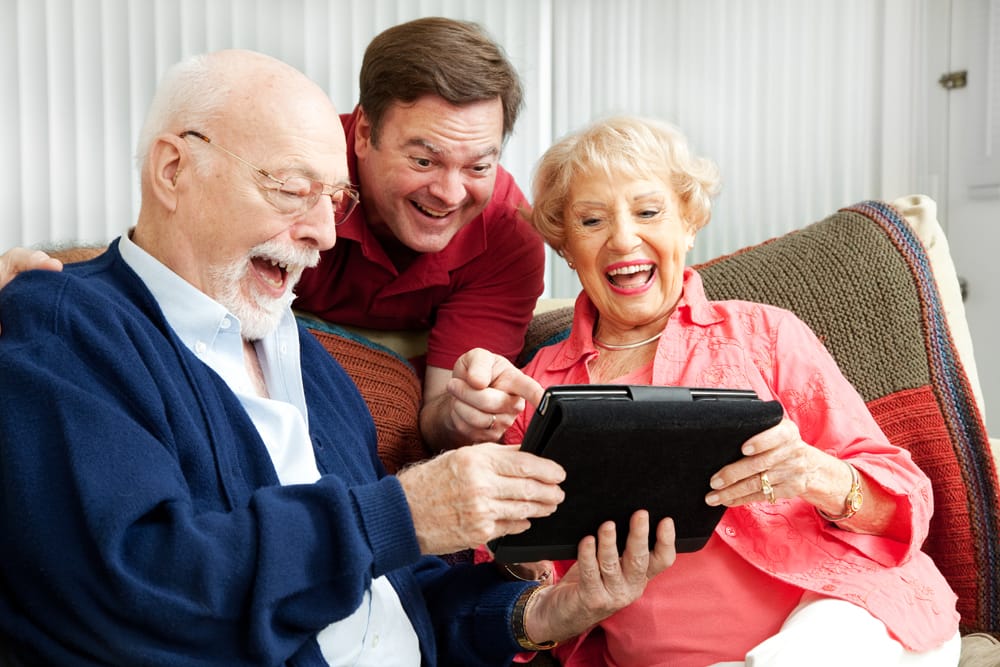 Other technology tools such as cellphones and computers now allow things like video chat via services such as Skype and Google Chat. This allows ongoing daily contact to be as close to physical as possible without actually being there. Not only does video chat create an emotionally rich connection due to the fact you can see your loved one, but it allows you, as a caregiver, to monitor their physical appearance and symptoms as well. Fortunately, video chat is typically free and adds an extra warm feeling that cell phones or landlines cannot.
Even social media can now be used to help interact with your loved one. Networks like Facebook and Twitter can help keep your senior engaged in the everyday life of their family members, providing pictures and videos of what they may be missing. Creating a private group can also help create interaction just between family and close friends to help your loved one keep up on everyone's activities.
Finally, there are great local resources in which to find valuable information regarding long-distance caregiving. Hiring a local helper to delivery groceries or get the mail may help your senior stay involved in daily activities and allows you, as the caregiver, to talk with someone outside your loved ones personal network to see how they are doing.