As a company LifeFone focuses on offering compassionate, quality care and values the feedback provided to us by our subscribers. We partner with Consumer Affairs for Brands, an accreditation program similar to the program offered by the Better Business Bureau, but with more emphasis on serving national brands. We value Consumer Affairs for Brands because of their commitment to transparency and consumer trust.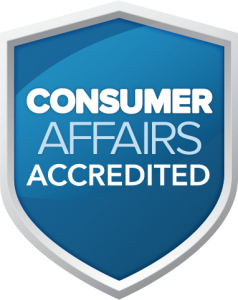 Reviews are important to us and their value extends beyond giving consumers a rating to help them make informed decisions when selecting medical alert systems and personal safety solutions. We see medical alert system reviews as a valuable source of information about how our customers view the LifeFone experience and they provide a valuable resource for future LifeFone customers to read about our service from actual subscribers. Because our customers rely on LifeFone for peace of mind and access to care in an emergency, this customer feedback is a powerful testimony to the value we offer our customers
Whether a review from a customer on Consumer Affairs is good or bad, we listen to every customer voice and respond to help resolve any customer issues. The reviews collected from our customers through Consumer Affairs are unbiased and verified, allowing us to showcase authentic customer experiences. We want to hear and display all customer stories to demonstrate our willingness to be transparent with our customers, and the Consumer Affairs Business Code of Conduct is a guideline every brand could benefit from.
The result of our partnership with Consumer Affairs for Brands? Improved products, improved customer service and engagement and an increase in customers who are seeking a brand they can trust. LifeFone is proud to be counted among those trusted brands, and we look forward to seeing continued success in our partnership with Consumer Affairs for Brands.