Three Inspirational Senior Citizens
In the recent headlines, we are seeing inspirational senior citizens who have completed marathons, graduated from college, raced in NASCAR, surf, and much more. Senior citizens are having quite a moment, or perhaps, movement is the better word. The U.S. population is getting older, with the average life expectancy of 76 for men, and 81 for women. Many of today's seniors aren't content to sit still and age quietly, nor should they be.
Whether you're 35, 55, or 75, let these inspiring stories motivate you to cross an item off that list of things you want to accomplish. There may even be a thing or two you'll add to your list!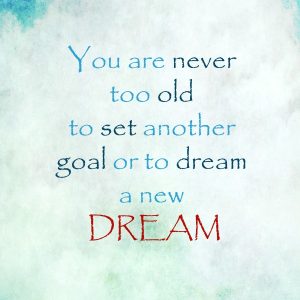 Georgina Harwood: The Centenarian Skydiver and Shark Diver – Perhaps shark diving hasn't made your top ten list, but for Georgina that's how she wanted to celebrate her one-hundredth birthday. She and fifteen friends and family members jumped from airplanes. Two days later, she completed her celebration by swimming with sharks. She hadn't made her first sky-dive until she was ninety-two! That's rather inspirational! Her motto: "Do it now! Whether it's comfortable or uncomfortable, good or bad, relaxing or challenging – don't delay."
Nola Ochs: The Senior Freshman – Kansas-born Nola Ochs took her first college course at Fort Hays State University (then known as Kansas State College) in 1930 — but didn't complete her degree until 2007, at the age of 95, becoming the nation's oldest college graduate. In 2007, she graduated with a GPA of 3.7. She didn't stop there, however, she went on to receive her Master's Degree at the age of ninety-eight in 2010. "I would like, in the long run, to encourage people to keep on learning," she told FHSU's newspaper, Tiger Talk. "Our education is never complete."
Hank Brunjes: The Two-Stepping Septuagenarian – It takes energy, dedication, and a whole lot of talent to make it on Broadway. And for Hank Brunjes, the performance bug has stuck with him well into his seventies. From Pal Joey to West Side Story, Hank has been two-stepping his way through life. Even in 2011 at the age of 78, he was still singing and dancing as a regular in the Fabulous Palm Springs Follies in Palm Springs, California. Hank says, "When you're performing, you're able to express yourself on stage, and that has a cleansing effect. If something bothers me, it comes through me and goes out." That's great advice – dance your worries away.
At LifeFone, we want seniors to stay active and independent for as long as possible. Adding an extra layer of safety with a medical alert system will keep them sky diving, learning and dancing even longer.