Four Fall Activities for Older Adults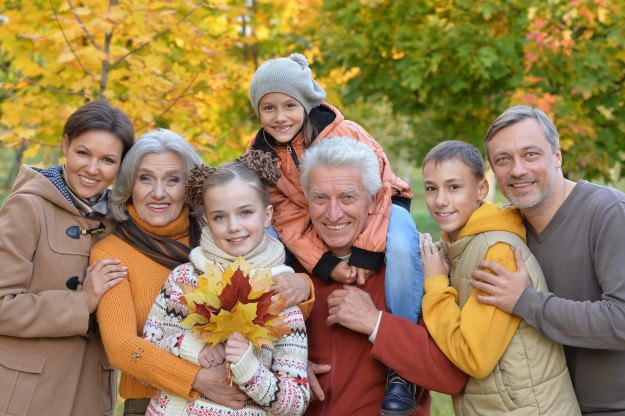 There are many different reasons to look forward to the fall; the crisp autumn air, the glory of leaves changing colors, the sun still shining without the intense heat of summer days. With so many fall activities, you can easily fill up your days with them. At LifeFone, we have compiled a list of four fall activities for older adults.
Hit the trails:
Go for a hike. With the cooler temperatures, you are less likely to be susceptible to dehydration and other physical risks that the dog days of summer brings. The colors of autumn are a great reason to get outside, and explore trails near you. Before you hit the trails, we recommend you invest in a good pair of shoes appropriate for your hike. A good pair of hiking shoes, or sneakers, will help you avoid blisters and sore feet. It's a smart idea to break them in a little first. With a good pair of shoes, you will also lessen the chance of slipping or falling. Carry a backpack that is large enough to hold some snacks and a couple bottles of water.
Visit a local Farm:
Whether for apple picking, hay rides or a pumpkin patch you can enjoy the cooler weather while gathering fresh fall foliage for decoration. If you are a baker, it's a perfect place to get fresh apples for apple pie, crisp or apple sauce. Purchase a jug or two of fresh apple cider for yourself. Nothing says 'cozy' like a warm mug on a cool evening. If you are a grandparent, spending the day with your grandchildren is an extra special treat for them, and for you. You can keep the momentum going by carving pumpkins with them, or having them help you do some of the cooking.
Fall Festivals:
No matter where you live, fall festivals are everywhere. You can easily find resources in your neighborhood, on bulletin boards at the super market, or online to find a festival near you.
Fall themed crafts:
If the weather outside causes you to stay indoors, you can create wonderful fall themed décor. You can create a wreath for your front door, or carve out the pumpkin you purchased to make a nice jack-o-lantern for your porch or windowsill. You could even create fun theme-style costumes if you plan on attending any costume parties this fall.
With LifeFone's at home and on-the-go pendant, you can rest assured that should you need help, emergency personnel is ready to be dispatched to your location.