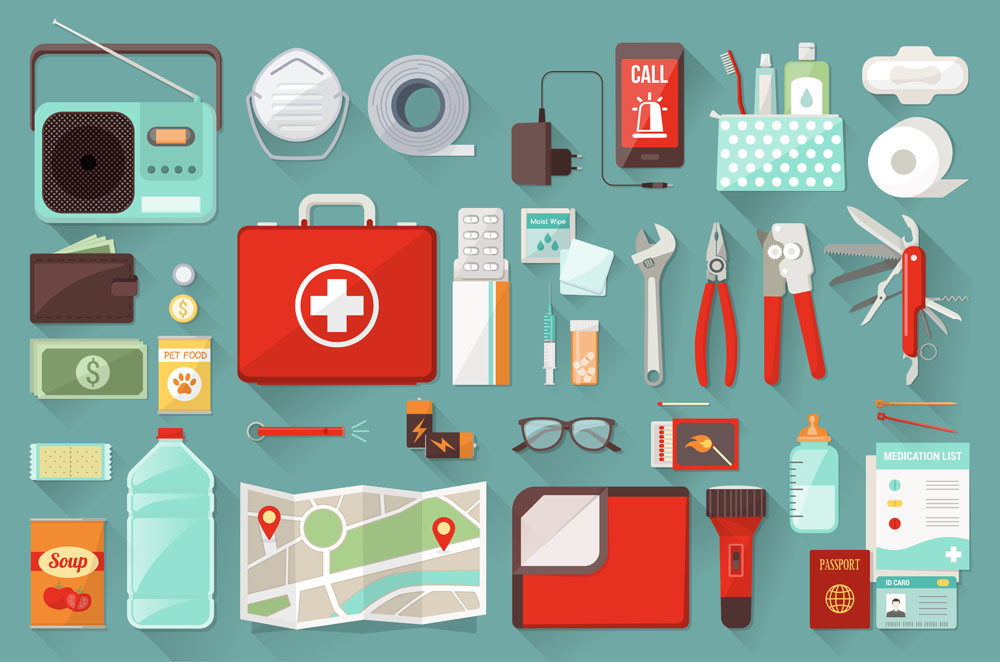 Being prepared for an emergency involves a lot of things such as a list of important phone numbers, extra food, flashlights and batteries and more. Whether you're preparing for an emergency such as a tornado, a hurricane or for winter storms, having a plan is important.
If you have an elderly loved one, it's perhaps even more important to have an emergency kit ready for them. It's not as easy to jump up and put important things together when a storm is brewing at an older age and necessities can be forgotten. We have some ideas on things you should add to emergency kits.
AUTOMOBILE
In the event you are stranded, an emergency supply kit should include:
Jumper cables
Flashlight and extra batteries
First aid kit
If you're taking an extended trip, add:
Energy bars or other protein foods
Water
Medications
For winter weather:
Cat litter or sand for traction in case you get stuck
Shovel
Ice scraper
Warm clothing including hats, gloves and boots
Blankets
HOME
A home emergency kit should contain these essentials:
Bottled water & canned food (including a can opener) and wrapped snacks for at least three days
A flashlight and extra batteries
First Aid kit
A list of important numbers
Solar cell phone charger
Moist towelettes in case water isn't available
While you should not keep a supply of prescription medications in your emergency kit (unless you plan to rotate them on a very regular basis), you should be sure that all meds are kept in the same spot so that they can be grabbed quickly in case you need to leave the home.
Furthermore, a medical alert device that operates on cellular service is a vital piece of equipment in the event of a medical concern. The ability to get assistance fast is vital and these systems have a battery back-up of up to 60 hours.
If you or a loved one live in an area prone to bad weather and loss of power, an emergency kit is worth putting together. You can pick up a plastic crate that is large enough to hold the necessities and you and your loved one will be prepared for any emergency.