Can Home Automation Make Aging In Place A Reality?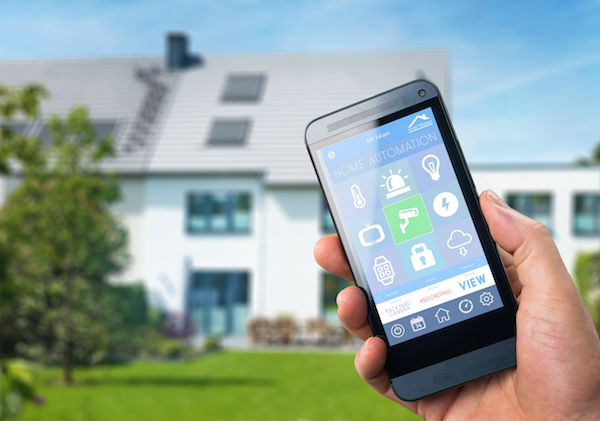 Home automation may offer the aging relative in your life an opportunity to remain in his or her home for a longer period of time than may have been possible in the past. While home automation won't address every issue that may arise, it can add to the safety factor in your relatives' home. The technology available ranges from home medical alert devices to the ability to not only talk with, but physically see, your relatives through the use of a web camera.
Statistics point to the fact that 10,000 individuals a day, in this country alone, will turn 65-years-old and when you consider that one in every three adults over the age of 65 will suffer a fall in the home, automated technology simply makes sense. There are automation devices on the market that not only help your aging relative in the home, but those that also help you to stay in touch with them if you're not in close proximity. Devices such as medical alert pendants provide both safety and security as it is a literal lifeline to emergency medical help if the need arises.
As a way to help the senior citizen in your life embrace the Golden Years, you can add more peace of mind to their daily living by addressing issues that come with aging that include forgetfulness, falls, impaired senses and home maintenance.
As we age, forgetfulness is an unfortunate fact of life and this can be hazardous if your aging relative forgets to turn off the stove or coffee pot. Purchase electrical appliances that have an auto shut-off to aid in the event your love one is forgetful. There are home automation products on the market that can even shut off the current to a major household appliance like the stove; the product can be set to automatically shut off a circuit after the power has been drawing through it for a specified period of time. Taking medications at a specific time on a daily basis can also be enhanced through technology and can be as simple as setting up daily alerts through an alarm. You can schedule reminders through the computer that you use to have web cam conversations with your relative.
Doors and windows can be equipped with sensors that will sound if they are left ajar; LED strobe light sensors can also be utilized, and these devices can aid those individuals with failing eyesight. Smoke and carbon monoxide detectors should be installed and maintained; if their hearing is failing make certain you look for detectors that have louder-than-usual sirens. Another way to prevent falls in the home, opt for motion sensor lights that will turn on when the individual comes into a room, these will also turn off after a specified amount of time and that will help in case they forget to flip the switch once they've left the room.
As we age, our bodies are more sensitive to temperature fluctuations and as such it can be useful to install and program thermostats that will turn the air conditioner or heater on and off when the house reaches a certain temperature. These devices can be programmed to turn up or down at various times throughout the day (and this can be a money-saving option). There are also thermostats that can be programmed remotely.
Depending on the health level of the senior citizens in your life, you may find it useful to install in home surveillance cameras as a way to monitor them when you're not in the vicinity. Cameras can also be used to monitor outside entrances and in some cases, you can set up monitors within the home that will allow your relative to see who is at the door before he or she goes to answer it.
Hold a family meeting to discuss which technologies make sense to install in the home to help your relatives age in place successfully. A simple, but effective addition toward ensuring your loved ones can reach emergency personnel is to have them purchase a medical alert device from Lifefone.