Can Your Parents Live Independently?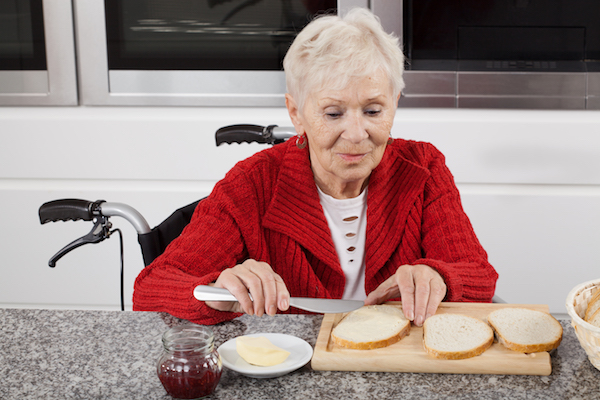 There will likely come a time when your parents can no longer care for themselves and when it does, it's a time filled with some difficult decisions. You will have to determine whether they can continue to age at home or if they need an assisted living facility. Taking their needs into consideration as much as possible is something that the family will want to do, but safety and security needs to be your primary motivating factor in making decisions for and with them.
Moving out of the family home may not a decision welcomed by your parents and can oftentimes generate sadness on the part of the entire family. It's a big change – for everyone.
When making a determination on whether your parents can remain at home there are myriad factors to take into consideration including:
Physical health
Mental health
Financial issues
Assisted living facilities in your community
Senior citizen/elderly programs available in community
Family ability to help out and care for them in their home
If you decide that your aging relatives can continue to live at home, you may need to consider hiring an in home healthcare aide. If someone can come to the home two or three hours a day it will not only provide a chance for outside conversation but a healthcare aide can see to your parent's hygiene and even help with light housekeeping and cooking meals. If you have enough siblings or other family members in the area, ask if they would be willing to share in the duties of taking care of them.
To further extend the amount of time your elderly relatives can live independently you should consider equipping their home with a home medical monitoring device from LifeFone. These services provide a medical alert pendant to wear at all times. In the event of a medical emergency or a slip or fall, all they need to do is press the button on the medical alert pendant or bracelet and a signal is sent to the home base medical monitoring system and emergency medical personnel will be dispatched and/or phone call made on their behalf.
In addition to asking your aging relatives what they want to do, you need to do an assessment of their independent living skills. These skills include: shopping, taking care of bill paying, cooking, keeping up with personal hygiene, light housekeeping, etc.
Be observant when interacting with your relatives, notice if there are particular tasks that they can no longer perform, look for lapses in memory, are they eating properly, are they getting forgetful when it comes to taking medications or scheduling doctor's appointments. Can they still safely operate a vehicle on their own?
Talk with your aging parents and have an honest conversation with them on what you've seen and what they feel they can still do on their own. Chances are, you might not need to hire a full-time caregiver, but you and your siblings may be able to meet their needs. You will need to realize that there will likely come a time when they can no longer live independently and when that time comes, you and siblings need to be prepared. Looking into assisted living situations should be done while you have the leisure time to find one that will suit their needs. It's not a decision you want to make in a panic. Keep in mind that should they need to move to an assisted living facility, their home medical alert device can move right along with them to add to their peace of mind and help add an additional layer of protection and security.