8 Ways To Raise the Bar on Happiness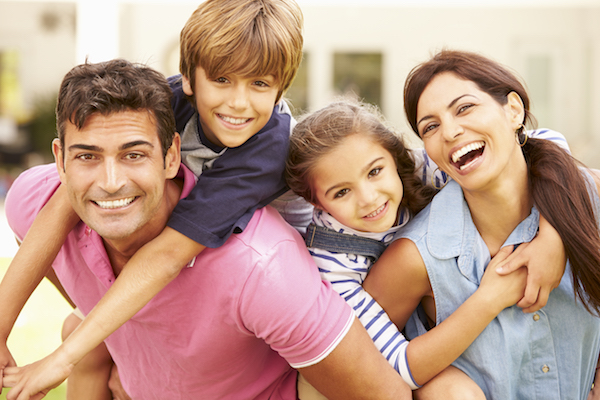 In our busy world, it's a challenge to find time with your family. Stress can eat at everyone and sap the happiness right out of you! However, research shows that happier kids are more likely to become successful adults so we want to share a few tips on keeping your family and your children energized, positive and with a happier spin in their step!
Choose positive attitudes.
Be grateful, forgiving and optimistic. Seeing the bright side of things, especially in the midst of a crisis can teach a teenager a lot about how to handle circumstances that will inevitably come their way.
It starts with you.
Parents dramatically affect the way a child reacts. If you take on a positive persona, your children are more likely to follow in your footsteps. The opposite is true as well…grumpy parents sow seeds of grumpiness in children.
Enjoy the moments.
Your child doesn't need to be in every single activity known to mankind in your community. Find out what she likes and help them enjoy it to the max. Overemphasizing achievement, especially at a young age, can lead to anxiety, depression and even possible substance abuse!
It takes a village.
Are you sick of hearing that yet? Well, even if you are, the statement is pretty spot on. As busy adults, we can get pretty wrapped up in things; too wrapped up to see what's really going on. It's helpful to have extended family members and friends to help keep an eye on the kids.
Expand your circle.
Youth who experience broader relationships with other people tend to be happier overall.
Display and train self-discipline.
We aren't born with the natural ability to be patient, consider others first, and know how to stay away from temptations. Lead by example and show your family how to control their behavior and thought patterns.
Hop on the happiness train.
Monitor what's going on in your family. If you see a situation start to take a wrong turn or the attitude in the house turning ugly, refocus the energy on something positive. Find the good in every situation regardless of dismal it may look.
Share a meal.
Having a family meal together is a lost tradition but putting this back into your family routine can help you connect better with your children and give them a sense of routine, providing something they can count on.
Living a happier, more positive life can also help your health so raise the bar on happiness in your house and expect some wonderful results!