8 Life-Simplifying Caregiver Tips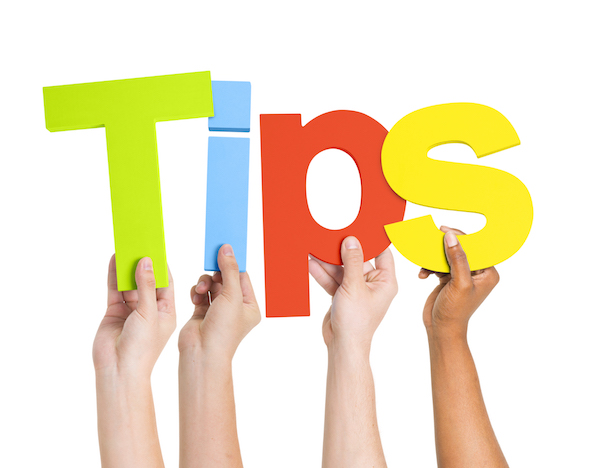 Feeling Holiday Stress? (8 Life-Simplifying Tips for Family Caregivers)
Many Americans find the Holiday Season simultaneously festive and stressful. On one hand, people are often full of joy and are in good spirits. But on the other hand, schedules are busy, crowds abound, and shopping lists seem endless. And the Holiday Season's burdens are even more profound for those who serve as "family caregivers" for seniors and vulnerable loved ones.
While COVID-19 has further complicated holiday activities this year, there is good news for folks seeking relief. 21stcentury technology has helped to offset some of the pandemic's effects. Here are ways family caregivers and adults in the "sandwich generation" can make their lives easier this Holiday Season.
Online Shopping – Many people already leverage the internet for holiday shopping, but some aren't fully realizing the benefits. Amazon is the largest online marketplace, but more and more retailers are offering similar services, convenience, and affordability. For example, Walmart now boasts an online retail platform that rivals Amazon in most attributes.
Even smaller mom-and-pop stores typically offer online shopping options. And with more shipping choices, consumers can usually ensure they get their products within a reasonable time frame. Given the chaos of COVID-19, occupancy restrictions at stores, and usual holiday crowds, why would any family caregiver shop in-person this year?
Prepared Meals – Most Americans are familiar with food delivery platforms, such as Uber Eats, Postmates, and Grubhub. But some aren't fully utilizing other convenient prepared-meal services that serve traditional holiday fare. Large grocery retailers offer complete holiday dinners with all the fixings that sometimes rival "homemade" cooking. And Whole Foods is now a subsidiary of Amazon, which means many Americans can have holiday dinners conveniently delivered to their doorsteps!
Respite Caregiver Services – Family caregivers are usually motivated by a sincere desire to help loved ones and friends. Many are also trying to offset the costs of hiring professional caregivers. But that doesn't mean family caregivers don't deserve an occasional break. And the Holiday Season is a great time to take advantage of "respite" services.
Professional caregivers will work flexible schedules, which means family caregivers can supplement their own efforts, as needed. Home care agencies also typically allow clients to end services at any time with no long-term contract. So, families might consider budgeting for temporary professional caregiver services to ease burdens during the busy Holiday Season.
Family Support – In addition to researching professional caregiver services, families should also look for help internally. Perhaps "Grandma's" primary caregiver is her eldest daughter. But might a teenage granddaughter also be a resource? Many healthcare workers say they were first inspired to pursue their careers when working as family caregivers.
Meanwhile, senior family members usually crave more time with their grandchildren and extended family. The arrangement could prove a "win-win-win" that also results is major cost savings when compared to hiring professional caregivers!
Community Support – Many neighborhoods throughout the United States have resources to assist family caregivers. Some offer "adult daycare" services that provide respite during weekday afternoons. Of course, these programs have largely been impacted by COVID-19, but help might still be available.
Towns and cities also usually provide vulnerable patient populations and seniors with free or low-cost transportation services, which can prove a big help to family caregivers during the busy Holiday Season. Other programs, such as "Meals on Wheels," can supplement meals and ensure loved ones receive adequate nutrition when family caregivers are unable to visit or cook.
Free/Discounted Activities – Family caregivers face many burdens when assisting vulnerable love ones. While some are physical and logistical, others are financial. And many Americans are tight on money amid the COVID-19 pandemic. But fortunately, communities typically provide free or discounted activities for seniors and other populations.
Perhaps a family caregiver wants to get out of the house and enjoy some fresh air. And perhaps "Mom" wants to get outside too. What better way to enjoy safe, healthy recreation than a trip to the city zoo? And with widely available senior discounts and ADA-approved premises, the excursion is likely affordable and accessible too!
Home-Based Medical Services – More and more medical services are being offered in the home setting. COVID-19 has contributed to the trend, but healthcare providers have promoted home-based care for many years to encourage patient well-being. Family caregivers are wise to take advantage of these newly available resources, which are both convenient and effective.
Perhaps "Dad" can have his doctor's appointment virtually through a telehealth solution. Or maybe it's unnecessary to drive to the lab for that blood draw when a phlebotomist is willing to do it from the comfort of the living room recliner. Some medical treatments will still require a trip to the office, but others may not. And a family caregiver will never know what options are available unless she asks!
Technology – A few of the previously discussed life-simplifying solutions overlap with technology in one way or another. But in addition to food-delivery phone apps and online shopping services, there are other specialized tools to further aid family caregivers.
Loved ones might consider supplementing face-to-face visits with Zoom video calls that are convenient and reduce COVID-19 transmission risk. And a family caregiver can empower a relative with limited mobility by installing a voice command tool, such as Amazon's Alexa. These technologies use voice prompts to control a variety of appliances and devices, including climate control systems, televisions, and computers.
Moreover, when it comes to safety in the home, family caregivers will find peace of mind with "personal emergency response solutions" (PERS). LifeFone's advanced PERS technology, for example, provides affordable emergency response and fall detection services for seniors and vulnerable people. So, even if a family caregiver can't be in the home 24/7, she can at least know her loved one has a "virtual safety net" in the event of an accident, fire or medical emergency.
Truthfully, millions of Americans face increased stress during the Holiday Season. And the COVID-19 crisis certainly hasn't made life any easier. But family caregivers who support aging and vulnerable loved ones are particularly burdened. These unsung heroes deserve access to every available tool, and today's technology and service offerings can really make a difference!
If you're a family caregiver, friend, or healthcare professional seeking technology to keep an aging adult or vulnerable patient safer at home, be sure to call LifeFone today for a variety of affordable emergency alert solutions!