Aging Made Easy With Smart Tech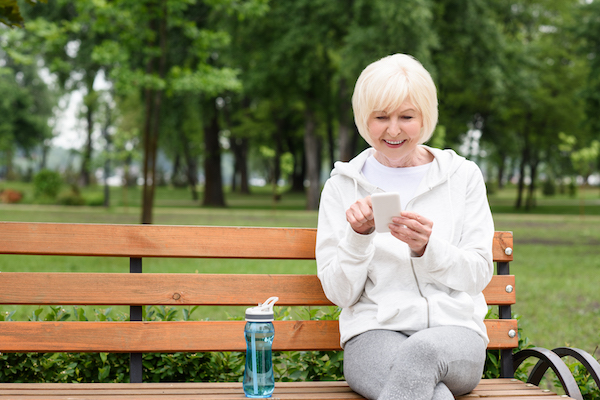 Watching our parents age can be difficult. The wrinkling of their skin, the greying of their hair, and the fading of their memories. All of these can be tough to deal with. Though we cannot stop the process of aging, for it is inevitable, we surely can make it easier.
Technology for seniors, such as medical alert systems and smartphones, has now saved older people the trouble of remembering to take daily medication and doctor-advised walks and exercises and hasmade aging in place a little easier. And considering the fact that more than 90 percent of individuals aged 65 or over live in private homes, technology for seniors is even more valuable.
Besides, when everyone is confined within the four walls of their homes due to the ongoing coronavirus pandemic, it is the voice of A.I. assistants like Apple Siri, Amazon Alexa or Microsoft Cortana that can provide games, info, music and more to the elderly. Secondly, as the older generation is more prone to catching the COVID-19 virus, staying at home remains the safest option for them. For this reason, advanced devices like a medical alert device that can help them in times of need are recommended.
To ensure optimum safety of our loved ones, a medical alert system is one thing that should not be overlooked. These systems send an alert at the press of a button and provide help when needed most. These systems further provide security and peace of mind knowing that help is available should an emergency arise.
Life-saving presents for your aging parents.
Today's digital world, with its swipe ups and downs, has made life simpler for everyone. Smartphones have become not only our perpetual digital companions, but they can be used to do anything under the sun. This, of course, also means setting reminders and staying on top of medical history.
An A.I.-powered virtual assistant is exactly what our elderly population needs. These assistants can work as a smart home hub and be connected to switches, lights, doors, and sensors. As they are controlled by voice, they save our elders trips to switch the light on/off or open the door. Talk about convenience!
Skipping meds or popping too many can be a life-threatening mistake. Unfortunately, it is not too uncommon to see an elderly doing that. Medication reminders can help them keep this in check. LifeFone's medication reminder, along with other care tools, makes things much easier for its subscribers. For only $6 every month, they can be reminded of when and which medicine to take on a daily or weekly basis.
At LifeFone, we are as concerned about your loved ones as you are. We believe that technology for seniors ensures their well-being and safety. Therefore, we bring to you the medical alert services that will give full security to your loved ones. Our care tools include check-in services, medication reminders, system status alerts, and subscriber location service.
For more details, give us a call at 1-800-882-2280.