4 Alternatives To Assisted Living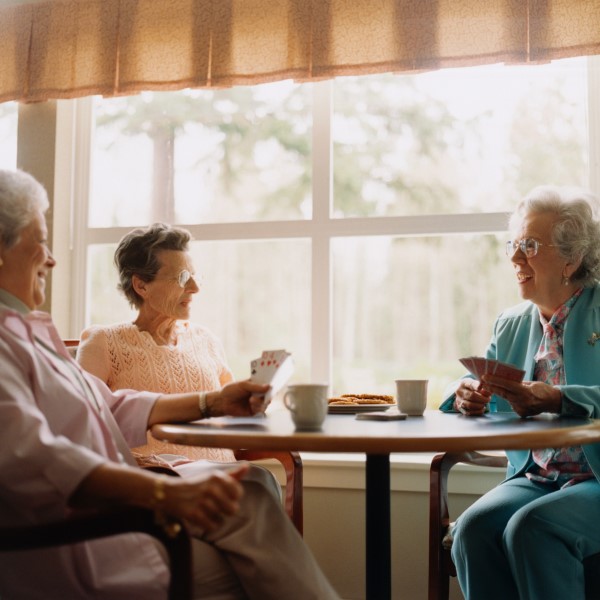 America's boomers & beyond are living longer more active lives, and have fast become the largest-growing sector of society. With a ballooning population, thanks to advances in medical science, better access to health care and better living conditions, more living options are available for the elderly outside of assisted living facilities.
Staying at Home: One of the most disconcerting fears regarding aging among older Americans
is the loss of ability to live independently. Ideally, most individuals would prefer to live in the comfort of their own homes. Those requiring daily assistance are finding it easier to manage their lifestyle by subscribing to a medical alert system, relying on a part-time caregiver and hiring someone to help with the cleaning and shopping. With a few extra costs, staying at home is becoming a viable option for many.
Combining staying at home with Adult Day Care: Some individuals require more hands on care during the day. For them, adult day care facilities are available. These facilities combine medical, nursing and therapeutic services with fun daily activities and meal services. Spending the day in a stimulating environment with the ability to return to the comfort of their own bed at night, allows many seniors the control and stability they crave.
Senior Communities: Individual apartments for the 55+ community offer social activities, exercise classes, meals and assistance with daily activities depending on the level of need. Adults can maintain their own living space while having the comfort of knowing help is available at the push of a medical alert button either provided by the community or through a subscription directly with a provider.
Independent Living Centers: Following a major surgery, a stroke or any other debilitating injury, Independent Living Centers provide intensive physical therapy to assist individuals to relearn everyday skills. These facilities are similar to adult day care in that they provide daily care for the elderly, while still allowing them to return to their own household at night. Therapy is also administered daily as opposed to receiving care two or three times a week.
Choosing how to spend retirement years is a delicate decision that should be carefully considered As with all mentioned lifestyles, determine what is most practical by assessing health, mobility and finances. Having choices provides peace of mind, comfort and security during a time of important decision making.