When Mom & Dad Want To Stay In Their Home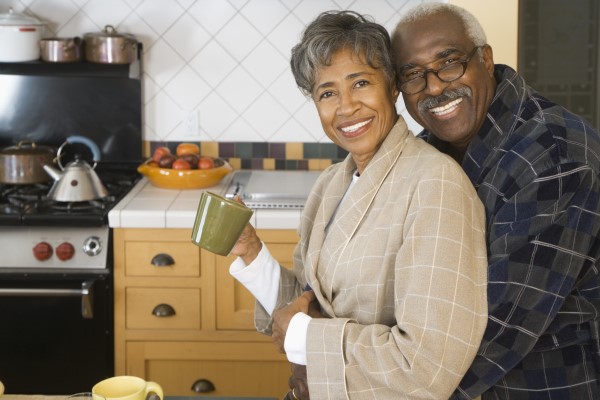 According to the National Association of States United for Aging and Disabilities (NASUAD), 90% of seniors want to stay in their own homes as they grow older. Aging in place means more independence, comfort, and potential cost-savings. The national cost average in 2015 to age in place, was roughly $3,600 each month, and continues to rise.
At LifeFone, we believe you should stay in your home as long as you can, and have seven tips to get you ready for aging in place. There are some practical tips and there are health tips.
Here's three tips to get your home in order.
Think small:
Start by replacing your hardware. You can get items like lever-handled doorknobs and sturdy handrails along your stairs. Install grab bars, single-handled faucets and 'comfort height' toilets in the bathrooms. You can upgrade your kitchen by adding rollout shelves and better lighting under the cabinets.
Make it accessible:
If you have steps leading into your home, consult a professional to build a ramp, or have sturdy railings installed. For your bathroom, you can have a zero-entry shower/bathtub put in to replace your tub if you have to step over the edge to get in.
Consider the big picture:
You may need to have a few structural modifications done to widen doorways or corridors. You can have some walls eliminated to accommodate wheelchairs and scooters, too.
Here's four tips to gauge your health, and how to stay healthy longer.
Don't let a fall get you:
Falls are a natural part of aging. Feeling dizzy, disoriented, nauseous, or blurry vision are all warning signs you shouldn't ignore, and can be a side effect of other underlying health issues like blood pressure, or even from certain medications.
Let your doctor know immediately. You may need some adjustments in medication.
Exercise really can prevent falling. Even 10 minutes a day will help you keep your balance, strengthen your bones, and improve your cardio-vascular system.
About building your bones:
It's true, women are more likely to develop osteoporosis than men, but men should still pay attention to the loss of bone density, also. You can improve your bone strength with exercise, especially weight bearing exercises.
Add more calcium to your diet. Calcium doesn't have to come from milk-based products, there's many vegetables that contain high amounts also. Calcium and Vitamin D go hand-in-hand. Pair them together for maximum absorption benefits.
Just say NO to cancer:
Though cancer doesn't discriminate, there are steps you can take to reduce the risk of getting cancer. The likelihood of developing cancer increases with age. Monitor your health closely – stay active, eat a health diet, quit smoking and you will have a greater chance of beating, or preventing cancer.
Say good-bye to chronic pain:
Activity levels decline, and normal wear and tear on your joints can mean swelling, aches, and stiffness. These usually show up in the form of osteoarthritis or rheumatoid arthritis. You can fight back, though.
Find a pool and use it. Swimming is joint-friendly, and is a great way to strengthen your muscles, and keep you active.
LifeFone is committed to your safety in and around your home. Choose from one of our many medical alert devices as you consider aging in place.