September Is Fall Prevention Month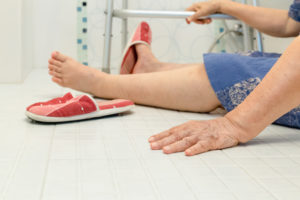 Did you know that the month of September is dedicated to fall prevention? There's actually one day set aside as National Falls Prevention Awareness Day, and it happens to be on the first day of fall – September 22nd, 2018.
Everyone is aware of the health risks associated with heart disease, stroke, and cancer. But often overlooked is another type of serious health risk especially affecting older adults—the risk of injury due to falling.
Falls are the leading cause of injury related emergency department visits for older adults, the major cause of hip fractures, and responsible for more than half of fatal head injuries.
The theme this year is Take a Stand to Prevent Falls. Since LifeFone believes everyone should be safe in their home, we are dedicating the entire month of September to the topic of fall prevention. We will have a series of articles on various topics surrounding preventing falls, maintaining a safer home, and how to get back on track after a fall.