Why You Should Consider LifeFone's Fall Detection Feature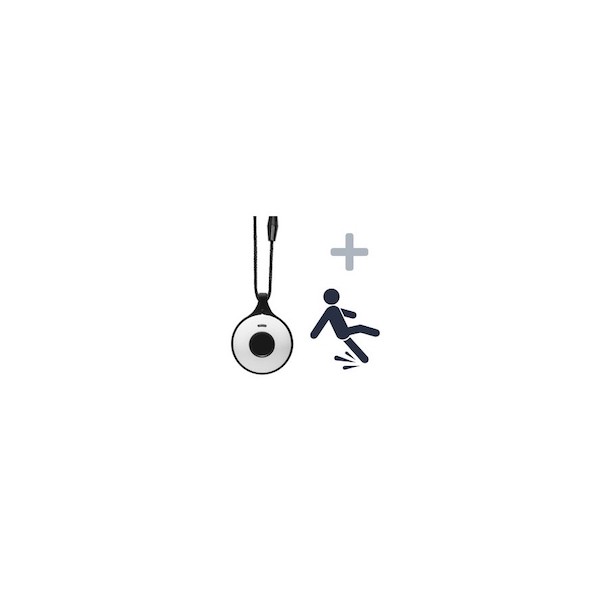 As we age, many of us can experience weakened balance and instability. Falling is a leading cause of injury for seniors. While exercising does have the potential to strengthen us and make falls less likely, accidents do occur.
Seniors who purchase fall detection devices take an important step towards protecting themselves from injury-prone falls. If you're not familiar with fall detection, continue reading as we cover the benefits of LifeFone's Fall Detection Feature.
Why Use Fall Detection Services
Having a medical alert device is a great resource for anyone seeking additional security. Being independent and on the go as a senior is something that many adults care a great deal about.
LifeFone offers high-quality medical alert equipment equipped with an optional fall detection feature for your safety. When activated, the device automatically signals any fall to an emergency response center. However, no fall device can detect 100% of falls so it's always a wise idea to push the device button whenever possible.
Fall detection features empower users to take safety into their own hands.
LifeFone's Fall Detection Watch
LifeFone carries a wide range of devices compatible with everyday needs. Each device offers unique safety features designed to support you when it matters most. One particular LifeFone device that appeals to many users is the medical alert watch.
LifeFone's watch with optional fall detection is a wonderful choice for seniors who already wear watches in their everyday life. When users purchase a LifeFone watch, they have the added element of fall detection and a medical alert system all in one timepiece.
Who Benefits from Fall Detection Features
Fall detection is a reliable feature for any individual whether they find themselves frequently on the go or in their homes. Whatever type of lifestyle you live, fall detection could support you in the event of an unexpected accidental fall.
Having a device with fall detection automatically protects you so you don't have to struggle for help when injured from a fall. Even if a phone is nearby, your fall detection feature will make sure a signal is sent to an emergency response center. Whether you are out at the local park or walking about your home, fall detection can protect you in an emergency.
Additional LifeFone Features
In addition to fall detection, LifeFone's devices come equipped with a wide range of features crafted carefully for support. LifeFone devices protect you by using WiFi, Cellular, and GPS technology with AT&T nationwide service (our plan, not yours), providing coverage wherever life takes you.
For heightened security, the battery life of LifeFone devices ranges from five to thirty days depending on your device. With these features by your side, independence will come easy! Connecting to help in the event of an emergency is as simple as pushing a button.
Connect with LifeFone Today!
If you're seeking more independence, look to LifeFone as a trusted resource. LifeFone offers a variety of medical alert systems to keep you safe and secure whether you are at home, on the go and active.