What Should I Do With My House When I Can No Longer Take Care of It?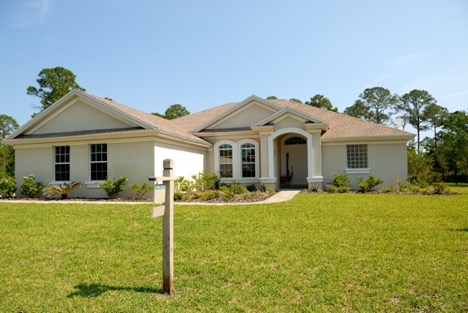 Seniors are often faced with one of the most emotional decisions in their lifetime. This is to stay in their current home, downsize to something more manageable, or move into a retirement community. There is no correct answer that fits every circumstance. If you find yourself in this situation, keep reading for a few basic considerations.
Downsizing Has Benefits
According to Homelight, downsizing your home can give you the freedom to do things in life that you want. Of special interest to seniors, it also means less maintenance and lower utility bills. A smaller home might also be easier to remodel with senior-friendly features, such as extra lighting. And many homebuilders today pay extra attention to the principles of universal design, which states that a home should be usable for people of all physical and cognitive abilities.
If you choose to move into a smaller home, you'll need to determine what, exactly, to do with your current house. This usually means selling it, turning it into an income property, or leaving it in the care of your loved ones.
Should You Sell?
There are many factors that determine whether you should sell your home. First, ask yourself if you have enough in savings to make a down payment on a smaller home. You'll also need to decide if you plan to live in a single-family residence or if it would make more sense to move into an independent or assisted living facility. If you need the money, then it is time to sell.
Not Selling Might Reduce Your Options
When your ultimate decision is to not sell your property, you'll need to pay closer attention to your finances. Even if you think you have a comfortable amount stocked away, once you consider how much you will need for a down payment and monthly spending, you might be left with a smaller budget than you've anticipated. A good way to get a ballpark figure is to use a home affordability calculator; Redfin's version takes into account your income, which should include Social Security and annuities, how much you have to pay down, your current monthly bills, and the location of the property you plan to purchase. If you do not sell your home, you will not have that additional cushion, meaning that you may have to adjust your expectations.
Keeping It in the Family Has Drawbacks
Let's say that you decide to keep the property. You can pretty easily rent it out and become a landlord. Unfortunately, this means that you are on the hook for maintenance, and you never know if you're going to get a good tenant or not. Another viable option is to rent to your adult children, grandchildren, or other relatives. CBS News cautions, however, that you will still need to charge fair market value. Otherwise, you may be at risk of experiencing some rather unwelcome tax ramifications. Renting to family does have perks, including the fact that you already know your tenants, and they are very likely to take good care of the home. On the downside, you can't quickly access your equity if it's needed, and the heir living in the home may feel entitled to a larger portion of their inheritance, even if you leave a will.
Most seniors choose to sell their home. This makes sense because it allows you to tap into the equity you've built over the years. But that is not your only option, and what you choose to do should be based on your circumstances, not on what everyone else expects. The only thing that is the same for seniors who can't take care of their home is that staying puts your health and safety at risk. This will be an emotional journey, so try not to rush the process. Take the time to know your options, and then do what is right for you.
Image via Pexels