7 Ways To Show Seniors Gratitude this May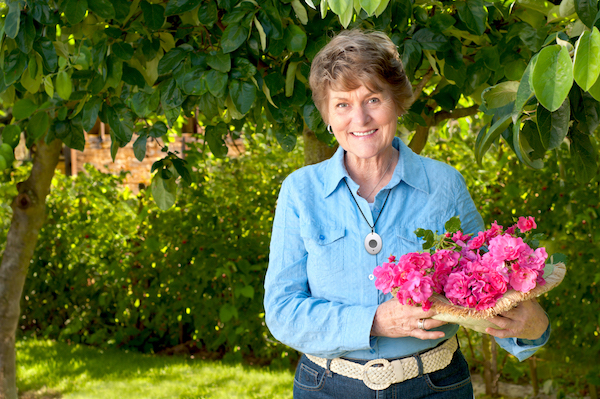 Most people recognize May as the month that hosts Mother's Day. And while the national holiday is rightfully cherished by millions of American families, many folks are unaware that May is also "Older Americans Month." Interestingly, the two observances are actually quite similar; they're both centered on honoring elders for their selfless sacrifices to the benefit of children and society.
With that said, May 2020 is especially important when compared to prior years. Mothers and older Americans have been particularly hard-hit by COVID-19, and now's the time for loved ones and society to show their appreciation.
Here are 7 simple ways Americans can give back to family and community seniors this May.
Care Packages – It's easy for people to forget just how challenging life can be for older people confined to their homes. As the saying goes, "It's the little things that make a difference." While most folks in America are facing COVID-19 limitations, younger and healthier people can still go for a walk or pick up microwave popcorn from the convenience store.
Care packages can prove a real treat for older Americans living in self-quarantine. Younger friends and family members should curate items based on their loved ones' preferences and put them all together in an attractive basket or crate. While it's nice to cater to individual tastes, people should also prioritize items that have longer shelf lives and practicality. Healthy options can even be included, such as dried fruit and nuts.
Technology Assistance – Some older Americans have embraced new technologies in recent years, including the use of smartphone apps and web-based services. However, others have been more reluctant to adapt. But in the age of COVID-19, many technological solutions have gone from "luxuries" to "necessities."
Younger family members and friends can greatly improve the quality of life for self-quarantined seniors by offering to train them in the use of new technologies. Video conferencing services and other communication platforms are particularly helpful and easy to learn. And older folks may find tablets with larger screens more user friendly than smaller phones.
Families might celebrate Mother's Day and "Older Americans Month" with the gift of communication. A tech-savvy adult child can purchase an Amazon tablet for as little as $50. He or she can pre-load it with apps like Skype or Zoom and include an affordable data plan. The older loved one then has everything needed to engage in convenient video calls with family day or night.
For people with ailing mothers and family members, other affordable technologies can help people stay connected while providing additional safety benefits. Personal emergency response solutions (PERS) like LifeFone, for example, can alert paramedics and family members to medical emergencies in real time. They also provide greater freedom for seniors worried about falls and medical emergencies by empowering them to venture outside with "on-the-go" technology!
Errands & Shopping – While many Americans feel limited in their travel options due to widespread stay-at-home orders, seniors are particularly confined. Closed restaurants and movie theaters certainly pose an inconvenience for everyone. But at least healthy, mobile folks can stop by the pharmacy and other "essential" businesses.
Family members and friends of older adults should consider volunteering some time to assist with errands and shopping. A self-quarantined senior may be grateful for help mailing a letter or picking up home office supplies. Younger family members can even offer to place online shopping orders on behalf of less tech-savvy elders.
Cooking & Food Delivery – Many younger adults are familiar with food and grocery delivery services like Uber Eats and Postmates. But these convenient solutions may be completely foreign to aging loved ones without smartphones. Healthy family members can really assist the older generations by volunteering to pick up and deliver food.
People who like to cook might even offer to make homemade food for the aging folks in their lives. They can arrange safe delivery directly to the doorstep while still adhering to social-distancing and PPE protocols.
Housekeeping – The COVID-19 outbreak has changed many aspects of "normal" life. And some older adults who previously relied on the services of housekeepers are now left to fend for themselves. But trusted friends and family members can fill in the gaps by helping with housework and cleaning.
It's true that seniors are instructed to self-quarantine during the coronavirus outbreak. However, a careful family member or trusted friend might be able to safely visit the home while mitigating infection risk through proper use of PPE. And it's important to remember an untidy home poses its own set of health risks.
Bookkeeping – The Federal government pushed back tax filing deadlines due to the coronavirus crisis, but many seniors still have bookkeeping needs. And some will still be required to file in early summer. Tax preparation and bookkeeping are skill sets that aren't necessarily possessed by everyone. But family members who understand basic accounting might help their older loved ones by volunteering their time and knowledge.
Pet Care – Some seniors are fortunate enough to have loving pets during this time of self-quarantining. But those same companions also require care that can be physically demanding. Younger family members might offer to help their aging loved ones by scheduling regular visits to clean up after pets, and they can even take dogs out for walks. Once again, it's important for any visitors to mitigate infection risk by following CDC guidelines and using appropriate PPE.
Ultimately, most Americans cherish their aging mothers and relatives. But it's easy for everyone to become self-focused when caught up in day to day routines. May 2020 is a great time for healthy folks to give back to older loved ones; especially since their needs are so much greater during these difficult times!
If you're in need of medical alert solutions for someone living in isolation, be sure to talk to a U.S.-based LifeFone representative today (available 24/7)!