Things COVID Hasn't Closed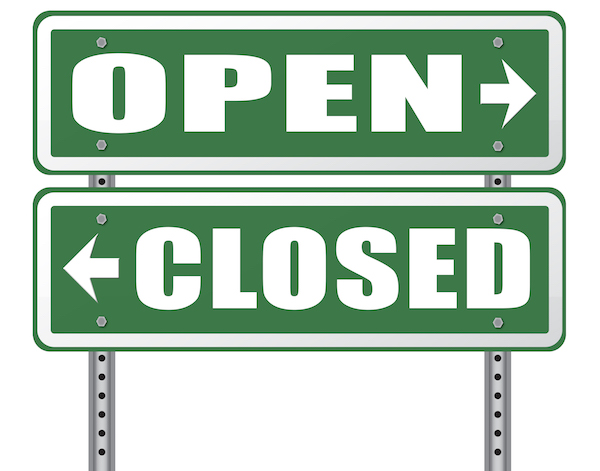 2020 certainly ushered in a year of change in terms of how we live our lives. From fear to disbelief to illness to isolation, life as we knew it just isn't the same. We have a new normal that no one has adjusted to.
So many things have closed, reopened, closed again but we want to remind you that not everything is closed because of COVID. Not everything is different in a negative way.
"Playing games" isn't closed. Families used to have board game night, or card night before we got so busy running kids here and there, attending this meeting or event. Families who live together have rediscovered this pastime and for those who live alone there are plenty of online games. If you want to play games with your friends or relatives but from different places, there's an app for that.
Learning hasn't shut down. Schools may not be starting in the traditional way but learning, for adults in this case, hasn't closed. Many museums have virtual tours online. Hillsdale College offers free courses in a variety of topics. Watch your religious services online. Watch documentaries. Enrich your brain.
Exercise hasn't shut down. The gym may be closed but you can take walks. You may not have gym equipment but you can buy some hand weights, an exercise bike or watch videos on YouTube.
Eating hasn't closed it door. Watching food shows, exploring new recipes or videos can all help you become a better cook. Since we have to eat, why not make it more delicious and fun?
Writing isn't closed. Journal, send cards, make lists of the things you want to do when you can go out more freely again. Writing is good for the mind and body. Get thoughts out of your head and on paper.
Nature hasn't closed. Public parks are such a blessing. Take a hike, lay on a blanket and stare at the sky. Enjoy being outdoors and in fresh air.
Kindness isn't closed. There are so many instances of people helping their neighbors by getting groceries or picking up prescriptions. Kindness never shuts down.
If you spend a few minutes, you'll think of plenty of other things that are still available to us in spite of our current situation. Find enjoyment in the little things.