These Resources And Programs Provide Help For Seniors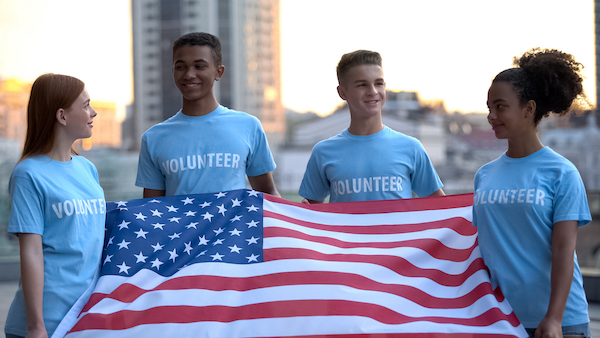 Navigating age can bring on a variety of unexpected challenges and obstacles. Whether you have specific needs that aren't being met, or you're simply curious about additional resources, staying informed is a valuable asset.
There are many organizations and programs that provide specific help for seniors. It's vital to get familiar with the various support networks available. This is the first step in determining who you can look to for assistance when you need it most.
With March being National Social Work Month, it's never been a better time to explore some of the beneficial resources available to seniors. Continue reading to learn about programs that are committed to helping seniors thrive.
Resources Providing Home Help for Seniors
Many seniors find themselves needing at-home assistance during their everyday lives. Having help at home provides support in a variety of different ways, whether it be with daily upkeep or medical assistance. Here are some organizations that provide home help for seniors.
AmeriCorps Seniors: AmeriCorps Seniors enlists active seniors to provide support and companionship in the homes of senior communities.
National PACE Association: The National PACE Association is an organization offering an all-inclusive program for those who wish to receive medical, rehabilitative, or personal care at home.
ADA Paratransit: This organization offers unlimited transportation services to and from the homes of eligible seniors.
These are a few resources that could help you, your loved one, or your patient navigate the needs of at-home care.
Additional Help for Senior Citizens
The need for care and assistance stems far beyond at-home support. Some seniors seek financial assistance, meals, pet care, or medical services. Additional help for senior citizens is available with these resources.
Pet-Care Programs for Seniors
Seniors aren't the only ones that need extra love and care! There is a wide range of programs offering assistance for the pets of seniors. Here are two resources that can help you care for your pet.
Senior Paws for Pets: Senior Paws for Pets is a program within Meals on Wheels. They provide meals for the pets of seniors, ensuring pets receive the nutrients they need.
The Humane Society: This organization can provide seniors with a state-by-state resource guide for financial support services for pet care.
Find Support with LifeFone
If you or someone you know is looking for a resource in health support, consider LifeFone's medical alert systems which provide peace of mind for any emergency. Talk with one of our team members today and find out how their services can protect you in the event of an emergency.