Tax Filing Scams Abound For Seniors This Time Of Year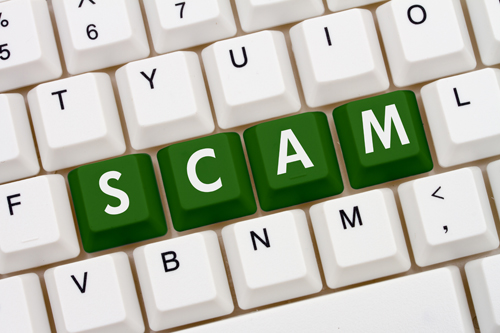 When it comes to scams perpetrated against senior citizens, there seems to be a correlation between the time of year and the scam that is going around. This time of year seniors need to be aware of IRS refund and tax scams. If you're a caregiver for an aging relative, you too should be on the lookout for some of the items on this list that may be happening to your aging loved ones when you are not around.
Share and warn the seniors in your life about these potential issues that may arise this time of year (not all of these will go away once April 15 has passed):
Theft of mail from mailboxes. Because thieves know that the next few weeks are prime time for income tax return checks to be mailed, they set up operations where they will dive into your mailbox once the mailman has left. Having a locking mechanism on the mailbox is a great course of action as is having a mail slot in the door. If neither of these are possible it might be advisable to open a post office box so that mail doesn't sit, unattended, as an invitation for mail thieves.
Phone scams are a year-round issue when it comes to senior citizens. Be aware that no IRS representative will ever call and ask for any personal information or social security numbers. The IRS will also not send an email to a taxpayer. If you get a phone call, hang up and call the IRS at 1-800-829-1040.
Tracking your credit score and your aging relatives' credit scores is a wise financial step (you can apply for and receive a free credit report from the three credit agencies annually) to make certain that your identity hasn't been stolen and that no one has filed a false tax return under your name. In many cases, thieves do not need your tax filing paperwork such as W2s, all they need is a social security number, your name and your birthday and they can file a false tax return.
If your parents or loved ones are still required to file a tax return it is best to work with a qualified, experienced tax preparer. It's also best to not file the "payday loan" type returns in which they will be charged exorbitant fees which can greatly diminish the amount of the return.
Caregivers need to be aware of these scams and talk with your parents to make certain they remain safe.