Taking Charge Of Senior Living Accommodations
Before your children are faced with the decision of "where will Mom and Dad live when they can no longer remain at home" you can begin looking into housing options. When faced with retirement and aging, seniors should be taking an active role in making a determination on where they will spend their Golden Years. After all, you've worked hard for decades and now is the time to decide whether you want to remain in the family home, travel the country, or even decide where you would like to live out your Golden Years an ocean front assisted living space, an independent living facility that overlooks a golf course, or any number of other choices.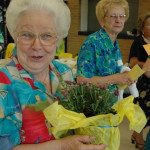 Once you've retired you may be faced with the question of, "What's next?" Rather than being Senior Senior frozen in place when looking into the future, you should take time and make a list of what it is you want to do that perhaps you never had time to do while pursuing your career and raising your family. Has golf always been a passion? Do you enjoy sitting on a deck overlooking the water? Is the idea of living in a small town that you'd visited on vacation appeal as a long term solution? Chances are, regardless of your passions and hobbies, you can find an assisted living or independent living facility to suit your needs.
If you've made a decision to sell the family home and move to an independent living facility you may want to decide whether you're moving closer to a particular family member or somewhere that is far from all your children. There will come a time when you will need to rely on family, especially as you age. Meanwhile, equipping your home with a home is a great solution that can even move with you an assisted living facility. Having access to your medical alert device, even in an assisted living setting, provides an additional layer of protection and peace of mind.
Tell your children that you're making a move because you simply don't want to keep up with home maintenance and the higher utility bills that come with home ownership. Let them know where you're considering moving and get their buy in on your decision. Chances are they will embrace your decision as it frees them from having to make tough choices on your behalf in later years.
The money you make from the sale of your home and the downsizing of your personal belongings can certainly be used to finance your new lifestyle in an independent living facility or assisted living community. If you're healthy, energetic, physically active and mentally sharp, moving into one of these communities will provide outlets for socialization while allowing you the freedom of independence in your own apartment-type setting.
"Retirement living" has taken on an entirely new meaning in recent years as the aging population continues to remain active and are taking a more active role in their care as they age. Begin your search by determining what area of the country you'd like to live in then narrow down the search by looking at the amenities offered by the various locations. Spend time visiting these facilities think of it as a mini-vacation before making any life-altering decisions.
Chances are you will find that while amenities vary from facility to facility, most independent living communities cater to seniors looking for an active lifestyle and will provide recreational opportunities and access to sports such as golf or swimming. If you've always had a love of cooking or crafting or painting, look for an independent living community that caters to those hobbies as well.
The camaraderie you find at an independent living community can go a long way in making your Golden Years shine. By being active and involved you will be working to enhance both your physical and mental health and remain capable of aging in place for decades to come.