Stress Relief Tips for Caregivers
Caring for your loved one strains even the most resilient person. If you are a caregiver, taking care of yourself is equally as important, if not more, as the care you give your loved one. If your loved-one is dealing with a long-term illness, you are too. One person doesn't fight the battle alone, and if you break down, then the care for your loved one breaks down also.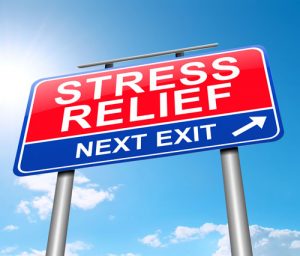 Listed below are a few ways you can give yourself some 'self-care'
Accept Help: Having a list of duties for someone other than yourself to do is important. Laundry, groceries, mowing the yard, etc. Having the list of daily tasks available is a great start. Having someone to sit for a while so you can take a walk outside or run personal errands is a great help also. This is where a medical alert system can be a benefit to everyone.
Exercise: Even a short, ten-minute exercise routine will help your overall mood. It also keeps the blood flowing properly, helping to keep your muscles healthy and bones strong.
Get Connected: Seek out organizations that offer para-support such as meal deliveries and transportation. Also, many pharmacies deliver. If yours doesn't see if there is one in your area that does.
Join a Support Group: Support groups can be a fantastic way to connect with other people going through similar things as you are. When we don't connect socially with other like-minded people, we can easily get depressed, and think we are the only one. You aren't. Seeking out a support group could bring you friendships that offer non-judgmental emotional support. You may find a walking partner, coffee friend, or someone you can call when you need to talk.
These are just a few ways you can help yourself be a better care-giver. Your loved one is counting on you!