Celebrate Storytelling This Month
November is Family Stories Month. Family stories and traditions hold a special place in our hearts. Thanksgiving and Christmas are generally a time for tradition, but, often in our fast-paced, on-the-go society, we aren't as connected with our families as we used to be. At LifeFone, we believe in keeping families connected.
We have some tips to help you bring back the tradition of storytelling. With Thanksgiving right around the corner, now is a good time to pull out those memories to share around the table with your loved ones.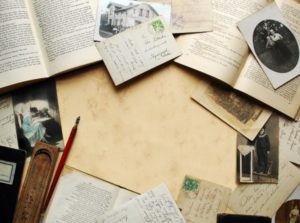 Grandma, Grandpa, Mom and Dad love to tell stories. Sometimes, though, they may need some prompting. Here's a few conversation starters we found for you:
Where was your favorite place to visit as a child?
Where did you go for fun and recreation?
Where did you go to school?
What songs were popular when you were in high school?
What about your neighborhood? What did you do together?
What about your grandparents? What do you remember about them?
What was your first job?
These are great starters, and remember, the older generation has a wealth of knowledge to pass along to the younger generations as well. Things like:
What was the best thing you learned growing up?
Were you in a war?
What about high school, what was your favorite subject and why?
Perhaps you are the caregiver of a family member or other loved one. Before the hustle and bustle of the Holidays begin, why not take some time and sit down with them and ask some of these questions?
If you have old photos, or if they do, pull them out and ask questions. Visual reminders typically bring out a host of memories and a wealth of information that you and your family can treasure for decades to come. Ask them if they mind if you record the memories.
They will love answering these questions, and are sure to feel a sense of pride and satisfaction as they recall places, times and events. As they begin to talk and share, you'll be surprised how the rest of the family begins to hang on every word. You, and their grandchildren will remember them, and then have their own family stories to tell during their own holiday gatherings.