Six Fun Phone Apps For Boomers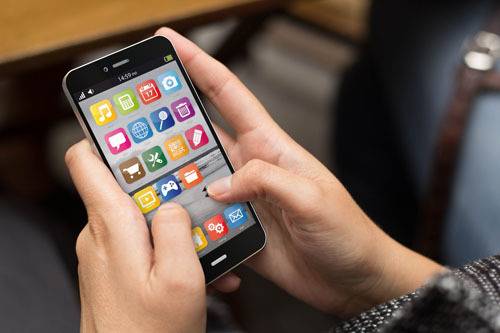 Boomers have found that with the right mixture of apps, smartphones and tablets can promote major lifestyle improvements. There is a host of phone apps for boomers that allows them to:
Keep their minds active and engaged
Stay connected with friends and family
Keep abreast on news and world events
Be entertained
Here's a list of apps that boomers are using and finding helpful:
Lumosity: Evidence shows that older adults who keep their minds challenged and their brains active mitigate their risk for Alzheimer's disease and related forms of dementia. Health claims aside, many puzzle-lovers enjoy Lumosity just for the fun it provides. Lumosity is continuously being updated with new puzzles and brain games, and is a great addition to any boomer's cell phone or tablet.
Spotify: Spotify puts tens of millions of songs on demand. With Spotify or other music apps, one can listen to his/her favorite tunes from any era.
Words with Friends: Words with Friends is similar to the popular board game, Scrabble. Players can challenge their friends and family; however distant they might be. This lets them play a mentally engaging game while at the same time having fun and staying social. Its widespread popularity means finding a game is never any trouble.
Kindle: Kindle is a tablet, but it's also an app available for Android and Apple tablets. Tablets are wonderful reading tools, and there's no shortage of books (upwards of 3.4 million) that you can download and read with Kindle. Many of them are even available at no cost. One of the benefits of Kindle is the ability to change the settings of the print which can make it easier to read a great book.
Audible: Audiobooks are a great option for the voracious reader.  Audible is the foremost source of audio books online with over 180,000 titles available. LibroVox provides a free service which provides thousands of audiobooks read by volunteers.
Magnifying Glass: Whether you have an iPhone or Android, there's an app for that. If you've ever had trouble reading a restaurant menu, filling out forms at the doctor's office, or reviewing the labels on food packages, a magnifying app could be a very handy tool.
Sometimes, older adults will shy away from the idea of a smartphone or tablet. The above five phone apps are a small list of the many available. You may have thought of others that the boomers or older adults in your life might enjoy. Add those to the list.