Selecting the Right Medical Alert System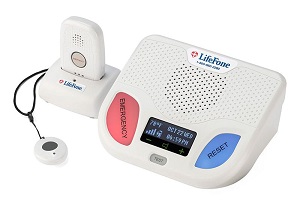 When an emergency situation arises, you aren't always able to pick up a phone and call for help. This is where a medical alert system makes sense, especially for the elderly, those who live alone and those with medical concerns.
As the Baby Boomer generation ages, the number of older Americans who wish to remain independent and age at home is increasing and this leads to a higher statistical probability of an injury whether at home or on the go. Not every senior, however, is convinced that he or she needs a medical alert system so it may be your job to convince them. Once that hurdle is overcome, deciding on the right company to monitor your aging senior is of the utmost importance. Here are the six things you ought to search when looking for a medical alert system.
1. Transparent Pricing – The medical alert system company should clearly share and explain their pricing. Many companies only discuss pricing once a call is initiated. By putting the monthly, quarterly or annual fees on the web for everyone to see, it insures there are no hidden costs, and everyone is paying the same thing.
2. No Contracts – The process of deciding on the right medical alert device is daunting enough without having to sign a long-term contract. Verify that the procedure is hassle free, from the first ring to ordering to canceling your system.
3. Endless Call and Talk Time – Nothing is more soothing than learning that in any given circumstance, there is somebody paying special attention to you. The ability to push your at any time without having to worry about going over your limit is priceless.
4. Positive Track Record – Seniors are frequently the focus of con artists; verify the organization you pick is part of a reputable business and holds a rating. It is important to pick a company with a long track record for ease of mind.
5. All American – Be sure the medical alert system company you choose has its call center based in America, and that they speak only clear plain English. Never bargain on quality or consistency when choosing this type of product for the ones you love.
6. Part of The Family – When you're using your hard-earned cash to provide a safety product for your loved ones, verify your medical alert provider treats you like family, like a part of their gang.
7. Technology – Technology is the part of the puzzle that most people focus on. Beyond determining if the company is credible and the call centers are company-owned, you'll want to make sure that you are receiving the latest, most reliable, and trusted medical alert device.
Devices come in a variety of styles. Base station models with included pendants or wristbands that allow for remote operation are the most popular.
One of the most important decisions on base station and pendant technology is range. You'll want a device that will accommodate for the size of your home and maybe your yard. Our at-home system has a range of 1300 feet.
It's worth the time to investigate your options completely. This could be a life-saving decision.