Prevent Accidental Overdose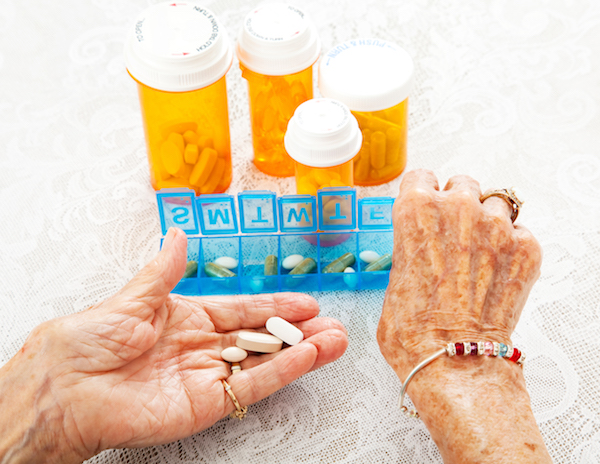 As your parents continue to age in place, sometimes more and more precautions need to be taken. Things like: trip-proofing their home, ensuring they are eating properly, installing a medical alert system, handrails, etc., are all steps that are in place. However, it's just as important that you go through their medicine cabinet to prevent accidental overdose of anything. Going through your parents' medicine cabinet and discarding unused, unwanted and expired medication is one way to prevent an accidental drug overdose.
The medicine cabinet in your elderly loved ones home should contain only the medications they are currently taking and if possible they should be utilizing a pill box that will divvy up the type and number of medications they need to take on a daily basis. The use of a pill box also acts as a reminder to take medications. A pill box also keeps you aware of whether the medications were taken that day and if they were taken at the appropriate. Don't forget to dispose of over the counter medications as well as prescriptions when you're doing the medicine cabinet clean out.
As part of the American Medicine Chest Challenge there are five steps you can take:
Knowing which medications your elderly loved ones should be taking on a daily basis
Inventory the over the counter and prescription medications that are in the house
Discard unwanted, unused and expired medications. (There are collection sites available, americanmedicinechest.com to discover sites in your area or dispose of the medications safely do not flush them down the toilet.)
Take medications only as prescribed
Talk to your elderly relative about the dangers of drug overdose and the importance of taking the pills at appropriate times throughout the day as well as whether to take with food or without food.
Making certain your aging loved one is only taking medications that are prescribed is another level of comfort for you, and for them.