Plan For Eldercare Before A Need Arises
Seeking resources to care for aging parents isn't a task to be undertaken when in crisis mode. By the time an aging parent needs additional care, you may not know where to turn and you don't want to have to make uninformed decisions on care for your aging relatives. If you're in regular contact with your aging relatives it will likely be easy to see when they are reaching the point where they need additional assistance if they're to remain in their own home.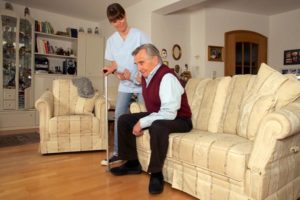 As a caregiver, it will fall to you to make difficult decisions, but if you work with your parents, siblings and other family members prior to a need arising, you can have a plan in place for the time when emergency care may be necessary. In many cases, caregivers find it difficult to round up the care their aging relatives need because there typically isn't a central location to find all the services necessary.
Here are a few agency names, services and contacts to search for in your particular part of the country to find assistance for your aging relatives:
Office or Agency for the Aging. These agencies are run under the auspices of the U.S. Department of Health and Human Services and are available in all municipalities. The Office for the Aging is a clearing house for local aging services. The individuals that work there can also help you become acquainted with the services available in your particular region of the country.
211 is a telephone service available in most major cities. This number can quickly put you in touch with critical elder care services in your community such as agencies that help with utility bills, food banks, adult day care facilities, respite care and more.
Ministries in your area. Check with the religious organization that your parent belongs to and see if it provides any services for the elderly. Many large churches provide ministries that cater specifically to senior citizens. Your church may also be able to arrange for volunteers to come and either visit with your aging relatives or even help with light housework or cooking.
Ask your employer if it offers any type of services to caregivers. Many caregivers don't think to ask their human resource department if there are any resources available to them for helping in seeking out care for aging parents. In some cases, the company's Employee Assistance Program may provide access to services to provide relief to both the aging relative and the caregiver.
Equip your loved one with a medical alert system. These devices provide peace of mind knowing emergency assistance can be easily accessed at the push of a button.