PERS & Coronavirus Social Distancing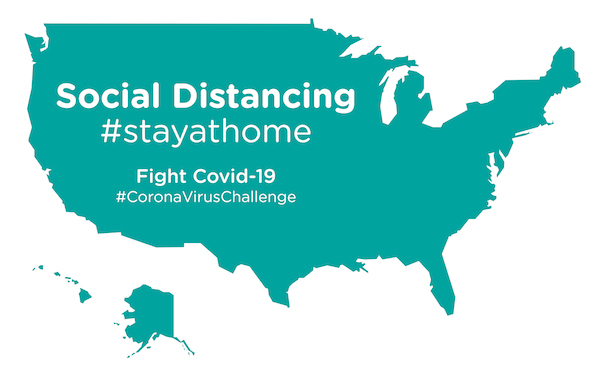 The coronavirus (COVID-19) crisis is in full effect and has taken most of the world by storm. Millions of Americans are engaged in responsible social distancing, and high-risk groups like seniors are advised to self quarantine altogether. But what can be done to ensure the general well being of aging adults who are now living mostly alone?
Fortunately, the world's first pandemic in 100 years came in an age of new communication mediums and socially-engaging technologies. Unlike during the Spanish Flu, Americans today can connect via email, chat, phone, text and even video conferencing. Seniors and other vulnerable populations also benefit from technology that facilitates better health and boasts emergency response capabilities.
Here are ways LifeFone Medical Alert solutions connect seniors and loved ones despite coronavirus social distancing:
Fall & Medical Emergency Alerts
LifeFone is widely trusted as a leading fall alert service. And fall risk is even greater under today's coronavirus self-isolation recommendations. Many seniors are living entirely alone and don't have friends and family members dropping by their homes.
Tripping hazards like electrical cords, loose rugs and clutter may go undetected. Seniors are also forced to fend for themselves, increasing the risk of falls while cooking or cleaning. Finally, those who do suffer falls are less likely to be discovered absent of alert technology. Without regular visitors, an unfortunate fall victim might suffer alone for many hours.
In addition to falls, seniors are also at elevated risk of having general medical emergencies, including strokes and heart attacks. LifeFone's medical alert technology provides a safety net to address any unforeseen events. As with falls, older adults are particularly vulnerable to medical emergencies when living in isolation. They're far less likely to adhere to medication regimens and may also present with symptoms that go unnoticed due to social distancing.
Environmental Hazard Detection
LifeFone technology goes far beyond mere fall and medical emergency alerts. It can also detect possible environmental hazards such as fires and the presence of dangerous carbon monoxide (CO) fumes. LifeFone even provides security systems that alert police to break-ins.
Once again, environmental risks are far greater for seniors living in social isolation. Fire hazards may go undetected by loved ones who are no longer visiting. And many experts are predicting spikes in property crimes as a result of coronavirus panic and economic fallout.
Comfort Controls
While it's normal to focus primarily on issues of health and safety, most families also want to ensure their aging loved ones stay comfortable during these difficult times. LifeFone's advanced technology not only detects fires and other hazards, but it senses ambient room temperature as well. So, family and authorized caregivers can set LifeFone to trigger an alert if the home gets either too hot or too cold.
Medication Reminders
Doctors regularly cite medication adherence as one of the most important contributors to good health. Medical emergencies often result from non-adherence among patients with chronic conditions, like diabetes, heart disease and COPD. Seniors living in isolation are particularly prone to confusing medication schedules, which can also cause dangerous drug interactions or result in overdose.
Daily Check-In Calls
While family members are likely to call aging loved ones on a regular basis, redundancy in communication is still helpful. LifeFone offers flexible daily check-in call services that can aid in a variety of ways. The calls might be used to reinforce medication adherence or they can even remind seniors of dietary restrictions. All available communication platforms should be utilized to ensure the safety of aging family members living in isolation.
Location Service
CDC guidelines recommend older adults self-quarantine throughout the duration of the coronavirus crisis. However, LifeFone GPS location services can still provide an additional element of safety for isolated seniors who ignore the advice. And the technology is particularly beneficial for those with declining cognitive function.
There's no guarantee forgetful loved ones won't attempt to leave their homes. LifeFone location services allow concerned family members to track aging relatives in real time via a smartphone app. A confused and wandering person can be instantly located and escorted home. Also, the technology empowers seniors who live on larger estates to safely venture out onto their property for some exercise and fresh air.
Final Considerations
While coronavirus social distancing strains interpersonal relationships and tests peoples' patience, most Americans would probably agree they're fortunate to enjoy technology that helps to facilitate remote communication. Things would have certainly been much more challenging had coronavirus hit 20 years ago. PERS technologies like LifeFone not only strengthen communication between family members and aging loved ones, but they also help to ensure the safety of folks living in isolation.
If you're in need of medical alert solutions for a patient or loved one living in isolation, be sure to talk to a U.S.-based LifeFone representative today (available 24/7)!