Patient-Centered Awareness Month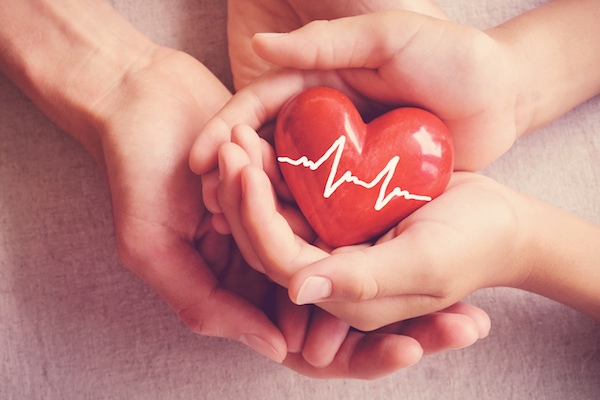 Reminds Healthcare Professionals and Families to Work Together for Better Health Outcomes!
Healthcare "awareness" campaigns are common these days, and It can be hard to keep track of the various causes. But October focuses on a topic that directly affects countless families and medical workers across the country: "patient-centered care." And while people mostly associate the month with Halloween and the transition to Fall, patient-centered awareness is worth a closer look!
Here are important reasons why patient-centered care matters to families and healthcare workers and ways we can all make progress in advancing the cause.
Patient-Centered Care
"Patient-centered care" has been described in a variety of ways. But despite subtle differences in verbiage, recognized definitions include two main points:
Focusing on patients' individual needs and desired outcomes
Working cooperatively with patients and families to meet needs and achieve desired outcomes
Both objectives require a holistic approach to care management that goes far beyond the old-school methodology of merely treating disease symptoms through procedures and medications. Patient-centered teams instead look at a variety of additional factors when caring for patients such as lifestyle, financial considerations, and social risks.
Patient & Family Engagement
Research shows engagement between family/patients and medical professionals dramatically improves health outcomes. For example, a physician focused on patient-centered care won't simply prescribe a medication without offering further instructions or lifestyle recommendations. He or she will engage the patient and family in a broader conversation on well-being and the actions required to improve health and quality of life.
Consider a typical scenario in which a geriatric man is reluctant to take his hypertension pill, saying it makes him feel groggy. In this case, a prescription by itself may be of little use without outside forces encouraging compliance. However, if that man's doctor asks his daughter to remind him of his dosing schedule, then medication adherence (and positive health outcomes) improve dramatically.
Cooperation Among Healthcare Professionals
As previously discussed, patient-centered care relies heavily on family/patient cooperation with healthcare professionals. But medical workers also need to prioritize intercommunication with each other. Different teams focus on different objectives, and a patient's complex needs may overlap from one to another.
For example, an older patient hospitalized after a fall incident might show signs of alcohol abuse. In that case, it's imperative for the treating physician and team members to relay the information to a hospital social worker. He or she may be able to refer the patient and family to helpful educational resources or even substance abuse counseling services. After all, a hip replacement and physical therapy will be of little use if the patient continues to suffer preventable, alcohol-induced accidents.
Mental Health Needs, Depression, and Dementia
Unfortunately, some terrific doctors are slow to identify mental health issues such as depression and early-stage dementia. While they've been trained in assessing emotional well-being and cognitive function, their priorities are often focused solely on physical health. But medical teams with a culture of patient-centered care never forget that emotional and physical health overlap.
A senior with depression is far less likely to take care of herself physically and may not stay compliant with a doctor's medication, dietary, and lifestyle directives. And a person with untreated dementia might suffer from paranoia that affects sleep patterns and contributes to a sedentary lifestyle. Healthcare professionals should always look for symptoms of undiagnosed mental health issues since many of them are highly treatable with medication and therapy.
Social & Financial Factors
In recent years, many healthcare professionals have started looking more closely at social and financial factors when working to achieve patient-centered care. Advances in computing and analytics have allowed researchers to make undeniable socio-economic correlations with regards to risk factors and health outcomes.
A patient living in poverty may not have access to reliable transportation, therefore missing critical doctors' appointments, failing to renew prescriptions, and suffering malnutrition from limited shopping opportunities. A healthcare professional focused on patient-centered care might identify this particular risk factor and offset it by enrolling the patient in a pharmacy delivery service and "Meals on Wheels" nutrition program. Or someone who lives alone without family support might be at elevated risk for general non-compliance with doctors' directives and could benefit from occasional medical social worker (MSW) or case manager visits to the home.
Technological Resources
Finally, families and healthcare professionals prioritizing patient-centered care will find help through innovative technological resources. A "personal emergency response solution" (PERS) such as LifeFone, for example, is particularly effective at addressing social concerns and can provide a digital "safety net" for seniors and vulnerable folks who live alone. PERS technology alerts families and paramedics to falls, medical episodes, and other potential emergencies.
Some PERS companies such as LifeFone even offer "on-the-go" solutions to extend the safety net beyond the confines of home. And best of all, these systems are affordable for most families and patients. In fact, some health systems might even consider identifying vulnerable patient populations and directly funding their PERS technology for improved health outcomes and lower long-term costs!
Final Thoughts
Patient-centered care isn't a new concept, but it is ever evolving. Therefore, it's important for healthcare professionals and families to remain diligent in focusing on the individual needs of vulnerable patients and loved ones. Identifying risk factors through a holistic approach will help achieve the stated goals. But ultimately, needs must be addressed with practical solutions to close the loop.
If you're seeking an effective technological solution to improve the safety and well-being of a loved one or patient, be sure to contact LifeFone today to explore the many affordable options!