Overcoming the Financial Challenges of Being a Senior Veteran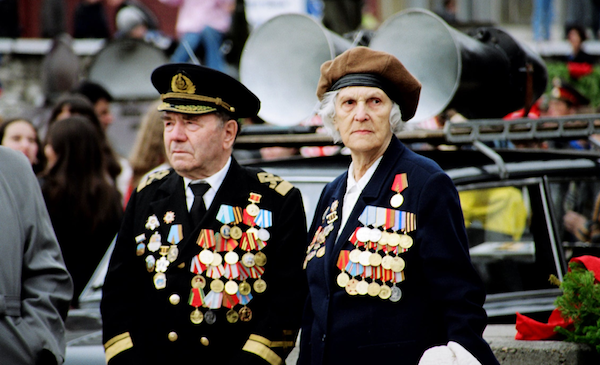 As an aging veteran, you may have found that you have unique challenges. From lingering health concerns from your service years to financial worries from starting a civilian career late in life, there are issues you might need to overcome after retirement. However, there are also perks of having served your country. In this article, we will take a quick look at the challenges and benefits of being a senior veteran.
Money Is a Concern for Many
When you retire, you may have access to funds such as Social Security, military retirement, and a pension. But even combined, these are not always enough to cover your day-to-day living expenses and build a safety net for your family.
Fortunately, there are many solutions at your disposal. One of these is to invest in burial insurance. While not a full-blown life insurance policy meant to support a growing family, burial insurance can help offset medical bills and personal loans that would otherwise go unpaid if you died suddenly. Think about the kind of funeral arrangements that you'd like to have, and then contact a burial insurance provider to figure out your cost.
You may also worry about how to pay for your long-term care, particularly if you have a disability. In this case, Paying for Senior Care notes that you may be eligible for the VA Aid and Attendance program or other financial services, such as the VA pension. Elder Law Answers explains that these benefits are based on your income and whether you have dependents. Currently, the maximum annual pension rate for a single veteran is just under $23,000.
If you are planning to purchase a smaller home to live out your senior years, you may also be worried about making a down payment. This can be difficult, especially if you do not own a home already. As a veteran, however, you may be eligible for a VA Loan with no cash down, no private mortgage insurance, and a lower interest rate. If you are currently leasing a home or apartment, buying a small house can help you save money while ensuring you have a place to stay as you grow into your senior years.
Healthcare
If you live near a VA Hospital, you can usually get treatment for even complex medical issues there. But you may also have to consider other health concerns that stem from your time in service. According to Military.com, most former active-duty service members are eligible for prescription insurance, outpatient and inpatient services, and long-term care services. You may also qualify for special programs if you were exposed to agent orange, have a traumatic service-related brain injury, or are suffering from post-traumatic stress syndrome.
Secret Financial Perks
As a veteran, you are also eligible for many financial perks that the general population is not. While these may not be as financially impactful as a low-interest mortgage or low-cost healthcare, the benefits do add up. A few of these are:
Free national park passes. Disabled veterans can save money on travel and recreation by applying for a lifetime access pass for the National Park Service.
Free event tickets. Vet Tix is a nonprofit organization that offers free tickets and extreme discounts to concerts, sporting events, and other activities throughout the US. If you served in the Coast Guard, Marine Corps, Air Force, Navy, or Army or the reserves of any of these branches, you may be eligible.
Free food. Each November, hundreds of eateries across the nation honor our vets with a free meal. From Applebee's to Romano's Macaroni Grill, you can enjoy a day out on the house. There may also be opportunities for free food and meals from local organizations year-round, so check wherever you can.
When you're a senior, you often have to make every dollar count. The above tips can help you make the most of the money you have by utilizing veteran-specific benefits and services. Keep in mind that these are not free, and you paid your debt each day you were in service. Do not be afraid or ashamed to claim what is rightfully yours.
Image via Pexels