National Senior Citizens Day
National Senior Citizens Day is August 21st. While it may not seem much to you, to the seniors in your world, it could mean everything. While they may not be able to go to the amusement park and ride the rides with you, there is much you can do with them.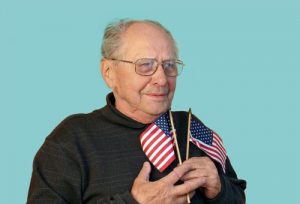 The fact is, the number of people classified as senior citizens is growing at an increasing rate. According to the World Health Organization, there were 200 million people over 60 years old in 1950; by 2000 that number had tripled to nearly 600 million and by 2025 it is estimated that there will be over 1 billion older persons. With numbers like that, surely you either have a parent or someone very close to you that is a senior.
The senior citizens in the 21st Century have witnessed a lot of history. One way to honor the senior in your life is to ask them to write things down, or to dictate their memories. Once this group is gone, so are their memories. History from WWII, the 60's, even things as simple as their precious recipes are so important for our future generations.
There are some very simple ways you can honor the seniors in your life.
Go to the park
If they are home bound, spend the day with them, play cards, read them a book, make their lunch.
You can get creative.
If you don't have someone close to you, spend time at a senior center – not only on senior day, but, other days also.
Take your loved one to lunch or supper
Make them their favorite meals, and freeze a few
Since many seniors don't have loved ones who visit them, taking an afternoon or evening and baking some simple desserts and taking them to a nursing home would speak volumes to those that are alone.
Many seniors have quite a bit of living left to do, and with the help of younger people, they still can. As Norman Vincent Peale so aptly said, "Live your life and forget your age", let's help our seniors to continue to live their lives.
"For all they have achieved throughout life and for all they continue to accomplish, we owe older citizens our thanks and a heartfelt salute. We can best demonstrate our gratitude and esteem by making sure that our communities are good places in which to mature and grow older — places in which older people can participate to the fullest and can find the encouragement, acceptance, assistance, and services they need to continue to lead lives of independence and dignity."