National Centenarians Day: Will You Live To Be 100?
Did you know that about one in 10,000 people will live to be 100-years-old? It is further expected that the number of people over 100 years old will reach 110,000 by 2037 and those over 80 will reach six million by that same year. These individuals are deemed "slow agers." Will you be among those who live to celebrate 100 years?
So what is the secret?
Centenarians (folks who reach 100 or older) say that exercise, healthy eating and a good night's sleep help!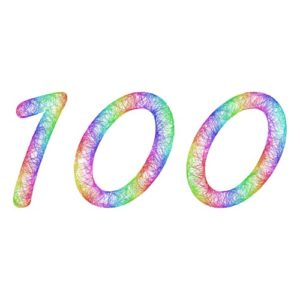 Here are a few other suggestions that may help you live a longer, fuller life.
Eat, Pray and Exercise! More than 80% of centenarians say they eat nutritiously balanced meals almost daily compared to 68% of boomers. Furthermore, these folks said that they pray, meditate or have some sort of "spiritual" activity and more than half of each group claims to exercise almost every day! Your chances of reaching the age of 100 increases if you eat lots of fruits and vegetables, get regular exercise (5 days a week) and reduce stress, according to a Danish study. The healthier you are, the better you feel. The better you feel, the longer you live.
Centenarians laugh or giggle nearly every day! Laughter is a powerful antidote to stress, pain, and conflict. Nothing works faster to bring your mind and body back into balance.
The majority of baby boomers and centenarians say that they talk to or communicate with friends and family nearly every day. Additionally, reading, crossword puzzles, games keep your brain challenged and more healthy.
A good solid night of sleep helps to repair many cells in the body, and potentially add two years to your lifespan.
Centenarians work at a job or hobby far less than boomers but the key is to relax and enjoy "down-time".
Groom yourself. Centenarians maintain good oral health as well as continuing the habit of daily bathing or showering. Aging or less activity outside the home should not be good reasons for poor grooming habits.
While there is no magic formula to determine how long you will live there may be indicators as to how long you will be on this earth and they include:
Whether you have "longevity genes". How long have other members of your family lived?<
What is the state of your physical health?
How fast can you walk? Studies have shown that those who are fast walkers just might live longer. Fast walking is considered three feet per second; two miles per hour.
Do you have friends and family in your life? Studies have shown that social engagement could be key to helping you live to be 100.
Are you a woman? It's been shown that of the 80,000 centenarians in the United States in 2010, 85% of them were women.
If you want to try to live to be 100, here are some steps you can take to enhance your chances:
Lose the belly fat. People who are round in the middle are more likely to die sooner than those with flat bellies.
If you were a healthy-weight as a teenager you may live longer.
Eat a healthy, well-balanced diet and get physical exercise every day. Adults with diabetes are two to four times more likely to develop heart disease than those without diabetes and this could shorten your lifespan.
Eating 14 to 17 grams of fiber per day could reduce your risk of dying from heart disease by 17%. Add oatmeal to your diet, top with raspberries and you can get 12 grams of fiber in one meal.
Become a tea drinker. If you drink either green or black tea you will be ingesting concentrated doses of catechins, substances that help blood vessels relax and protect your heart. Those who drink more than five cups of green tea every day had a lower risk of dying from heart disease and stroke than those who didn't drink tea.
Be active at least 40 minutes per day. Those who are physically active are more physically fit and also cognitively fit.
On September 22, celebrate National Centenarians Day and the centenarians in your life and take steps to become a centenarian yourself!