Meal Prep for Your Loved Ones
One of the most important things we can do for our aging loved ones is to make sure that they are keeping themselves properly nourished. Often times it can be hard for them to get out to the grocery store, or to even consider what they may even feel like eating. Because of that, taking the time to do some meal prep ahead for them may be an option that would work for your loved one.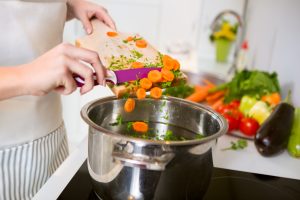 Of course, that brings into the thought of safety in the kitchen for your aging loved one. As more and more of our seniors are able to be independent, it's important to allow them the space to do things on their own. The kitchen can be a concern, however, because of the dangers that do lie there. Removing hot items from the stove, out of the oven, etc. can be a concern because we don't want them to be injured while cooking.
This is just one of the great reasons to have a Lifefone Medical Alert system for your loved one. Should a fire or burn occur, your loved one can have emergency services at their door within minutes. Having the system in place gives your loved one an extra level of confidence that they can be independent, and gives you, the caregiver, the assurance that they have this service on board.
It's also a concern that you may have that your loved one will be eating the meals you prepare for them, in which case, Lifefone offers a daily call to them to make sure that they are eating. Having a third party call removes the emotions from the check-in, and could be a great reminder to your loved one that you love them.
If you feel your loved one is not capable of re-heating the food you've prepared for them, a service like Meals on Wheels may of benefit to you. There are also many other options along the lines of in-home care that you can hire that will send a regular person in to prepare meals, do light cleaning, and even play games or read to your aging loved one.
With the many different options available to you, and subsequently your loved one, their ability to stay independent can be a long adventure.